Bent's management aim
Aston Villa striker Darren Bent has revealed he harbours hopes of one day becoming a manager.
Last Updated: 17/09/11 12:32pm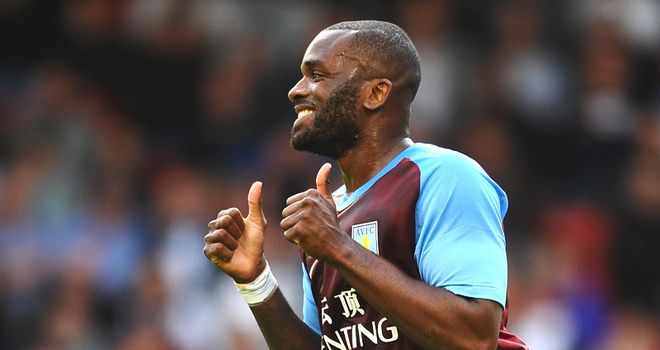 Aston Villa striker Darren Bent has revealed he harbours hopes of one day becoming a manager - if he is ever given the opportunity.
The England international is the latest star to back the US-style 'Rooney Rule' in the hope of creating more chances for aspiring black bosses.
And Bent, 27, believes there should be more opportunities in the game and is hopeful that by the time he retires, there will be more openings for ethnic minorities.
Surprising
He told the Daily Mirror: "It is surprising there are not more black players and coaches, as there have been some top black players like Andy Cole, Ian Wright and John Barnes.
"But I don't think it is intentional and I am sure there is no conspiracy why there are so few black managers.
"I just think perhaps the right job hasn't come up. Hopefully things will change and, in due time, there will be.
"I'd like to be one (a manager) and get the opportunity. I have always been quite intrigued to look at the manager's perspective and see how hard the job is.
"Managers are always thinking about the next game, potential signings and, if things aren't going well, what they can do to change it.
"It is very stressful, but when I get to that stage, to go into management or coaching, I hope there is an opportunity for me.
"People say as a striker you are only looking one way but I can see everything that goes on."
Lengthy career
The Villa star's desire to be a manager stems from his love of the game and he is keen to carry on playing into his late 30s.
Bent revealed he has taken up yoga and pilates in order to maintain a lengthy career and says former Newcastle striker Alan Shearer, who retired at the age of 35, is somebody to look up to.
"I am having to do a lot of leg work and upper body to get everything stronger," added Bent.
I am doing yoga and pilates every day, because my groin is giving me a little bit of jip. I think if I start now then it will help me in the long run.
"I would like to keep playing until my body packs in. Shearer is a great example. He kept himself in great shape and came out of the Newcastle team when he was ready to retire."
Bent, signed from Sunderland for £24million in January, has netted just once in four league games although he is confident Villa will rediscover their free-scoring touch.
"It has been quite a good, solid start - especially for the manager who was under a lot of pressure," he said. "We are defending well and working well as a team but we need to find a balance.
"We have to find the right formation for the team to be solid and offensive. The gaffer is looking at different alternatives and hopefully it will work.
"It is about finding a system where we are a lot more dangerous and potent.
"When you are a striker you are used to scoring left, right and centre and when the ball is not coming and you are not getting as many opportunities it is going to play on your mind.
"You are going to get frustrated but I am a team player and as long as the team is doing well I won't grumble."