Anelka set for Chelsea exit
Andre Villas-Boas believes Nicolas Anelka will be heading out of Chelsea at the end of the season.
Last Updated: 18/09/11 10:53am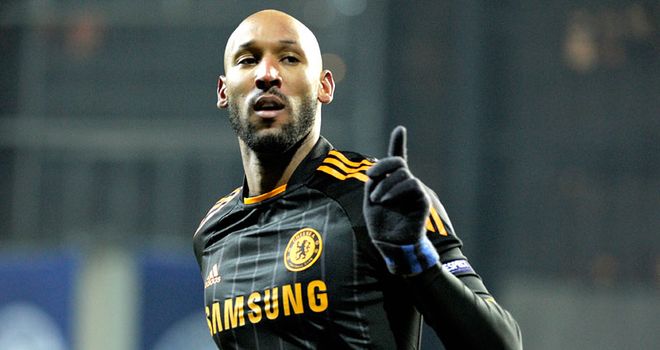 Chelsea boss Andre Villas-Boas believes Nicolas Anelka will be heading out of Stamford Bridge at the end of the season.
The Frenchman is in the final year of his contract and, while Chelsea would like him to renew, Villas-Boas has revealed the striker has indicated he is prepared to run down his current deal.
Anelka turns 33 in March and his future at Chelsea looked under threat when Carlo Ancelotti was sacked as manager during the summer.
But he has since impressed under new boss Villas-Boas, being selected ahead of Fernando Torres for last weekend's Premier League win at Sunderland and shining as a substitute in Tuesday night's UEFA Champions League victory over Bayer Leverkusen.
It would be no surprise to see him recalled for Sunday's crunch Premier League clash at Manchester United, but when asked if Anelka's performances might see him offered a new contract, Villas-Boas said: "It might not be the player's expectancy to renew.
Very happy
"Nico as a person is very, very happy, he belongs to Chelsea in the last year of his contract, performing.
"We will make our efforts for him to renew but Nico has his own decision to make and I am not sure he will be willing."
Pressed on whether the player had indicated he wanted to leave, Villas-Boas replied: "Yes."
Uncertainty also remains about the future of Didier Drogba, who has been offered a deal to replace the one that expires next summer.
Chelsea have yet to reach an agreement with the Ivory Coast striker and must hope to do so before the end of the year to prevent him having the option of signing a pre-contract with another club in January.
Villas-Boas refused to discuss details of the impasse, saying: "I would not like to share it with you as you would speculate with it for the rest of the season."