McCarthy defends Henry
Mick McCarthy has defended Karl Henry after Joey Barton accused him of deliberately trying to hurt players.
By Soriebah Kajue
Last Updated: 19/09/11 4:44pm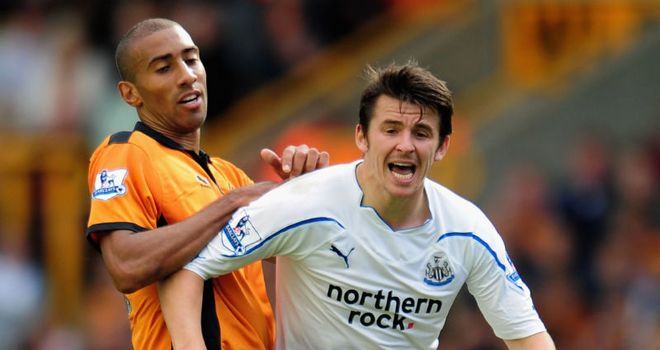 Mick McCarthy has sprung to the defence of Karl Henry after Joey Barton accused him of deliberately trying to hurt players.
The two players clashed during the game between Wolves and QPR over the weekend, reigniting their feud from last term.
Barton was a guest on Sky Sports' Goals on Sunday programme and aired his incendiary views on the former Wolves captain saying "he is always sticking his foot in trying to hurt people".
McCarthy, however, was not prepared to get dragged into a war of words with Barton over the incident between him and Henry.
But his support for Henry was total.
Profession
"He's one of the best pros I have ever worked with in terms of his attitude and conscientiousness to his profession," McCarthy told Sky Sports News.
"He's earned himself the right to play in the Premier League by his guts and determination and made himself a better player since he has been here.
"I have nothing but admiration for him and certainly never ever has he gone out to hurt somebody.
"So in defence of my former captain and somebody that has been here for five years, I would hang my hat on him all day long - he is a great guy."
Barton, who is an avid Tweeter, took to the social networking site to vent more venom on Henry and labelled him a "Sunday League player".
McCarthy, though, used his usual brand of deadpan sarcasm to take the sting out of Barton's barb.
Dog and Duck
He added: "Unless we are in the Dog and Duck League, then he is a Premier League player.
"He captained us to a Championship winning team and has been instrumental in our success, which has been a success over the last five years, and he has been as big a part of that as anyone.
"The only thing I would say and I would defend him never ever as he gone out to hurt anyone and he wouldn't."