Bocanegra warns against complacency
Carlos Bocanegra has urged Rangers to treat every game like an Old Firm derby.
Last Updated: 20/09/11 6:55pm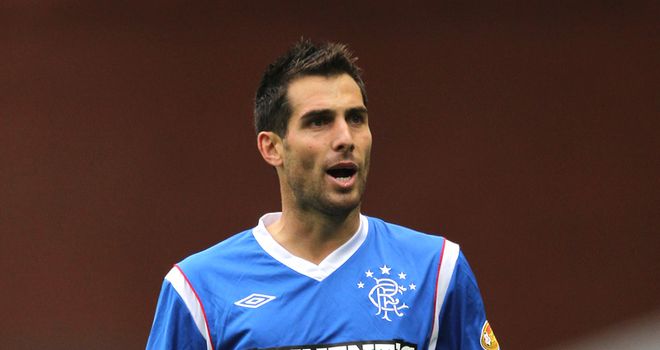 Carlos Bocanegra has urged Rangers to treat every game like an Old Firm derby as they prepare to face Falkirk in the Scottish League Cup on Wednesday.
Confidence is high in the Scottish Premier League champions' camp following their impressive comeback to defeat Celtic 4-2 at Ibrox at the weekend, the first meeting of the season between the Glasgow rivals.
But Bocanegra has warned that First Division side Falkirk could pull off a shock in the third-round clash if holders Rangers take their foot off the gas and fail to match their opponents in every department.
He said: "You have to take every team like you are playing Celtic every weekend. Sometimes these are the teams who come up and bite you if you take them lightly.
"They will be working hard and it's a big game for them. We have to go out there and approach it professionally and with a good work ethic."
The United States international was handed his first taste of the Old Firm fixture on Sunday and, while thrilled with the result, insists Rangers can take nothing for granted in the title race either.
He said: "I know we won the game and it's a big game because it was against Celtic but it's another league game.
Important
"We got three points, which was really important, but we will play them a lot this year and there will be some tough battles.
"This time we came out on top and hopefully the rest of the time we will do as well but I'm not thinking that we will just breeze the league because we beat them one time."
However, the defender did hail the performance against the Hoops as one of the best of the season so far.
He added: "We played well and the entire team worked hard. For me, that was one of our most complete performances since I've been in the team.
"The guys dug deep and it was a real team performance. Everybody worked hard and put in a shift to get the victory.
"Defensively, I thought we were pretty solid. The midfielders ran all over the place and the attackers did a good job up front giving their defenders a hard time.
"It was a really good team effort."