No pain, no gain for Lukaku
Romelu Lukaku has declared he is ready to "suffer" in order to succeed at Chelsea.
Last Updated: 23/09/11 8:54am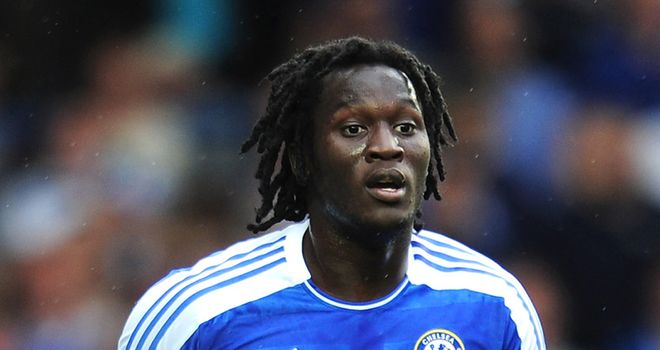 Romelu Lukaku has declared he is ready to "suffer" in order to succeed at Chelsea.
He may be only 18, but Lukaku proved he was ready to put his body on the line by running himself into the ground in Wednesday night's Carling Cup win over Fulham.
Lukaku performed for more than 70 minutes of his full debut at Stamford Bridge after the Blues had been reduced to 10 men.
And he revealed how a pep talk from captain John Terry helped him dig even deeper when cramp began to set in.
"He said I had to keep going because the team needed me," revealed Lukaku, whose efforts helped Chelsea secure a penalty shootout which they won 4-3.
"I know I have to suffer if I am to win things. I have to go through pain. Chelsea has a winning culture so if, I have to suffer to win something, I prefer to suffer."
Terry came off the bench on Wednesday after Alex was sent off, with Frank Lampard also thrown on for the injured Daniel Sturridge.
Their introduction bolstered a youthful team which needed all the experience it could muster to avoid crashing out.
Lukaku was relieved to be able to lean on the older heads, both on and off the field.
"The experienced lads are helping us, like against Fulham," he said. "John Terry, Frank Lampard, Didier Drogba were always speaking to us before the game and also at half-time.
"They keep us sharp also in training and we're happy to train with those guys."
Terry and Lampard look set to return to the starting XI for Saturday's Barclays Premier League game with Swansea and it could mean Lukaku is likely to have to wait until the fourth round of the Carling Cup next month for his next start.
"We have a lot of games this season," he said. "I'm patient, but when I have the chance to play, I will do my best to show myself to the boss."