Drogba admits injury fear
Didier Drogba has revealed he is 'lucky he is still alive' following a collision which left him unconscious.
By Hayley Paterson
Last Updated: 24/09/11 12:53pm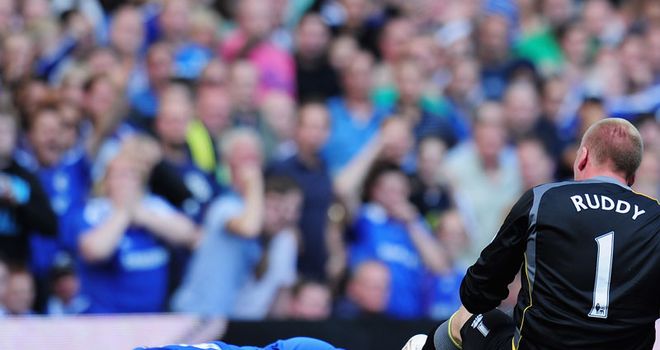 Didier Drogba has revealed he is "lucky he is still alive" following an on-field collision which left the Chelsea striker unconscious.
The Ivory Coast marksman was knocked out for several minutes after clashing with Norwich goalkeeper John Ruddy during their 3-1 win over the Canaries at Stamford Bridge last month.
However, the 33-year-old has made a good recovery and could return to action for Andre Villas-Boas' Blues against Swansea in their next Premier League encounter on Saturday.
"I was scared. I couldn't remember anything from after Norwich equalised until I was being rushed to hospital. I didn't know what was going on," he told The Sun.
Unconscious
"But I'm really grateful to everyone who helped me, the stadium staff and the medics who calmed me down. They told me I'd been unconscious for between six to eight minutes.
"I've had some injuries before - I've broken a leg and arm but this was worse. I had concussion and a perforated ear drum which is why I needed time. I was feeling dizzy and needed to wait for my ear to heal.
"I couldn't cope with any noise, it was too noisy in my head and I wasn't allowed to fly because it was too dangerous.
"Not playing was frustrating, but I was lucky I was still alive and I knew it was only a question of time and I'd play football again."