Fergie - Crouch always fouls
Sir Alex Ferguson suggested that Peter Crouch was getting away with committing infringements following Man Utd's 1-1 draw with Stoke.
Last Updated: 25/09/11 3:16pm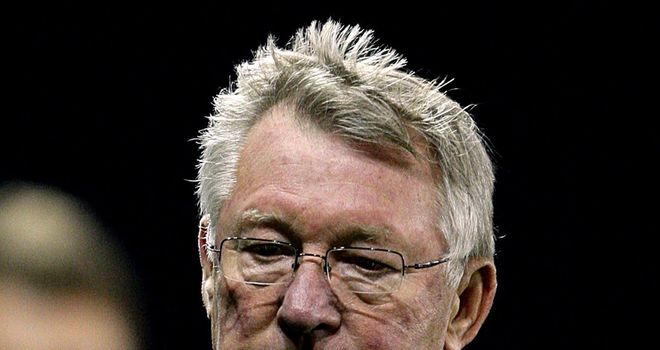 Sir Alex Ferguson suggested that Peter Crouch was getting away with committing infringements following Manchester United's 1-1 draw with Stoke.
The giant striker rescued a point for the Potters at the Britannia Stadium on Saturday as he headed in a Matthew Etherington corner to bring an end to United's 100 per cent record in the Premier League this season.
Ferguson admitted after the game that Crouch had caused problems for his side but was far from happy with the way the striker went about his business.
"He fouls all the time. He gets off with it because of his height but he jumps on top of defenders all the time," said Ferguson.
"He has been doing that for a long time. Referees know that. Even with the goal he has maybe caught Phil Jones, but he is right above him.
"He is a handful in the air, there is no doubt about that."
Ferguson was keen to praise goalkeeper David de Gea, who pulled off a couple of important stops after United had taken the lead through Nani in the first half.
"He made a great save in the first half, knocked it round the post," said the United manager.
"He was very confident. He sailed through and showed terrific composure. Nothing disturbs him."
Fair result
The result meant United leapfrogged Manchester City to return to the top of the table, but they are only ahead of their derby rivals - who earlier beat Everton 2-0 - on goal difference.
It was also just deserts for Stoke after the performance they put in, and overall Ferguson felt a draw was fair outcome.
"There are two parts to it," Ferguson said. "One, they keep you under pressure. In the main, we have dealt with that quite well.
"As expected, if they were going to score, it was going to be from a set-piece. They have so many big lads in their team and they do keep you under pressure that way.
"In terms of the attacking part, we showed some good play and maybe should have scored more than the goal we did.
"A draw is probably a fair result. It is a difficult place to come to.
"We have always done well here, but maybe making the changes we had to unshipped us for parts of the game.
"I was pleased with the performance. They battled really hard and played like real champions in every sense of the world."