Boateng ready for City test
Jerome Boateng has admitted Bayern Munich will face a stern examination when they come up against his former club Man City.
Last Updated: 25/09/11 12:23pm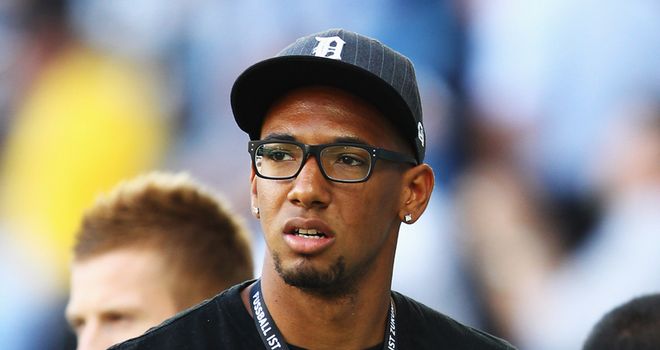 Jerome Boateng has admitted Bayern Munich will face a stern examination of their European credentials when they come up against his former club Manchester City on Tuesday.
Boateng spent last season with Manchester City before sealing a return to Germany with Bayern over the summer.
He says he was not surprised to see the two teams pitted together in the draw for the group stage of the UEFA Champions League, but recognises it will be hard to progress from a pool also containing Napoli and Villarreal.
"It always happens like that, doesn't it? When I saw the draw I just sensed Bayern might end up against City," Boateng told the Sunday Times.
"My main reaction was that the whole group is so tough. Any of these teams could easily finish top. It's one each from the strongest four leagues."
Bayern are currently in pole position after the opening round of matches, having beaten Villarreal 2-0 while City were held 1-1 by Napoli.
Boateng is now looking forward to lining up against his former employers at the Allianz Arena in midweek, having not really shown his best form during his time in England.
Challenge
The versatile 23-year-old defender failed to establish himself as a regular in the City side after suffering a couple of injuries, although he insists it was largely a positive experience.
"In many ways I was very unlucky. There were two lay-offs because of injury but apart from those I really enjoyed it," he explained.
"I liked the club and I liked the Premier League, which is a good challenge for any defender."
Boateng acknowledges that trying to contain City will be a particularly difficult challenge, saying: "City have such a strong squad in the attacking positions, it will be a very big test for us.
"I was looking at some of the scorelines they were getting and I thought 'Phew!'"
Expanding on the reasons for his decision to head back to Germany, Boateng revealed that it was important for his international future.
"It was a bit to be closer to family, but also the national team was a factor," he said.
"When you are playing in Germany, you are more likely to be watched by the national coach."