Graham wants first team action
Swansea City striker Danny Graham is determined to reclaim his place in the first team after recovering from injury.
Last Updated: 28/09/11 4:06pm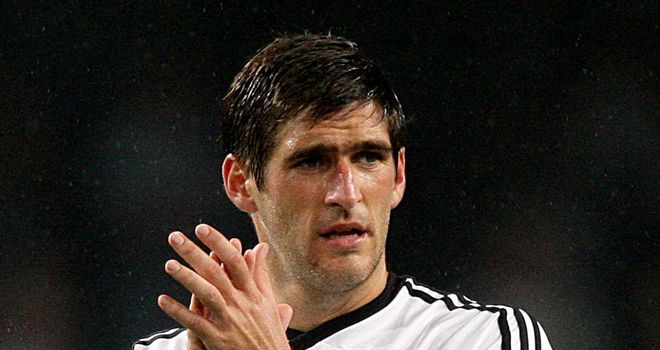 Swansea City striker Danny Graham says that he is determined to reclaim his place in the first team after recovering from injury.
Graham missed the Swans' 3-0 victory over West Bromwich Albion in the Premier League with a back spasm but came on as a substitute in their 4-1 defeat to Chelsea at the weekend.
This Sunday Brendan Rodgers' side host Stoke City at the Liberty Stadium, and Graham is hellbent on starting against the Potters.
"I'm desperate to start every game," said Graham in the South Wales Evening Post. "I sat in the crowd against West Brom and I hated it.
"That's just the way I am. I want to play games and I don't want to sit on the bench.
"It's up to me to get back on the training field and force myself back into the team."
Bad luck
"I've never had any sort of back problems before," explained the 26-year-old about his injury problem.
"That happens in football and that was just my luck that it happened a couple of days before a match.
"I was training on the Thursday morning (before West Brom) and I had a back spasm.
"I couldn't train and I missed Friday's session, then it stiffened up again on Saturday and I wasn't right to play.
"I was left out and the boys did ever so will to win 3-0, and we needed that win. Rightly so, I didn't start against Chelsea."
Looking forward
Reflecting on their loss to the Blues and looking ahead to the clash with Stoke, Graham stated: "Obviously Chelsea was a tough test.
"We managed a consolation but it was always going to be tough and we have to move on and focus on next week.
"I think it was important that we scored. There is confidence and a real belief there.
"We're a team that keeps going right until the end no matter what the score is.
"We need to take that on from now and look forward to the Stoke game."
Swansea are currently 16th in the Premier League table with five points from six matches, just one above the relegation zone.