Harvey reveals 'ugly' window
Leeds' Shaun Harvey has revealed the club's activity in the summer transfer window looked 'ugly' from the outside.
Last Updated: 28/09/11 5:28pm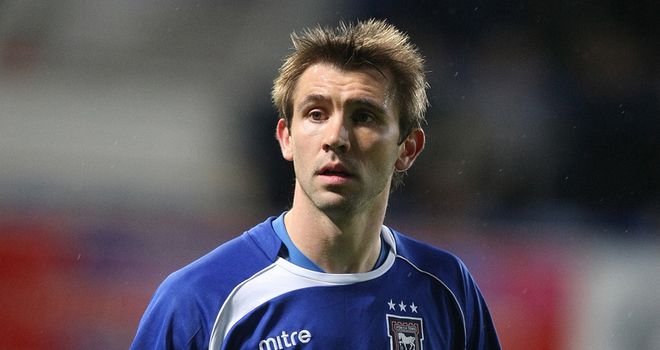 Leeds chief executive Shaun Harvey has revealed the club's activity in the summer transfer window looked 'ugly' from the outside.
The Whites ended last season hoping to strengthen their squad on the back of a seventh place Championship finish after promotion.
However, while the likes of Kasper Schmeichel, Bradley Johnson and Neil Kilkenny all departed, only three players were signed.
Leeds brought in Andy Lonergan, Paul Rachubka and Michael Brown before the season started after missing out on a host of targets.
Harvey has revealed that Ipswich's Gareth McAuley was on the club's radar, however, they missed out when West Brom came knocking.
Ugly
"It looked ugly," he told the Yorkshire Evening Post. "From the outside, the window looked ugly.
"It looked like we were caught by surprise or complacent but in reality we weren't. We were let down by targets rejecting us and going to Premier League clubs.
"There were six or seven players who we enquired about, Bosmans in the main and players who we believed would help us step beyond where we were. Gareth McAuley was a prime example. He had a choice to make and he chose to go from Ipswich to West Brom because West Brom were in the Premier League. That happened time and again.
"However attractive we say Leeds United are and however attractive it is to play at Elland Road, we can't offer players Premier League football at the moment. We had a great deal of frustration in the early part of the summer and we felt like the perennial bridesmaid in as much as we nearly got married to a player or two. Increasingly, there was a lack of suitable alternatives.
"We had a list of players for each position where we were looking to recruit and we didn't bring in enough of those early on. But it was nothing to do with money.
"It was primarily down to opportunity and options. At this moment we're competing for the same players as the bottom seven or eight sides in the Premier League. We weren't losing out to Championship clubs."
Finance
One player consistently linked with an Elland Road return is Alan Smith after he slipped down Alan Pardew's pecking order at Newcastle.
However, while Harvey was not ruling out a swoop for the former fans' favourite, he reveals the club were never in a position to finance a possible transfer.
"I don't think Alan Smith was ever going to be available at a figure that was manageable for a Championship club, not just Leeds United," he continued.
"So it was academic. Simon understood that and he has a squad to put together inside a budget that a majority of managers in this division would be happy to work with - a budget which Simon is happy to work with."