Mertesacker always a Gunner
German international Per Mertesacker has labeled the Premier League as the 'motherland' of football.
Last Updated: 01/10/11 1:58pm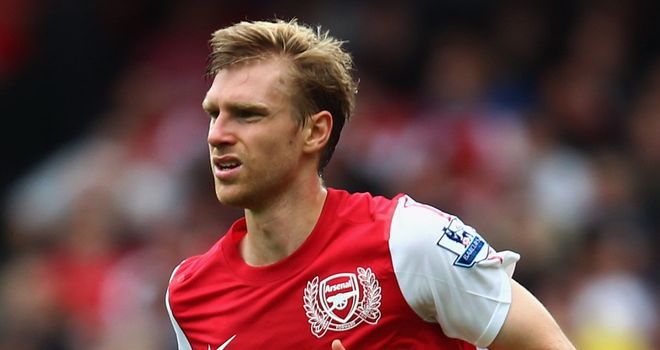 German international Per Mertesacker has labelled the Premier League as the 'motherland' of football.
Speaking ahead of Sunday's North London derby, the Arsenal stopper says he loves the passion of the English fans and the atmosphere in the stadiums.
The 27-yer-old centre-half was part of the team that thrashed England 4-1 in the World Cup in 2010 and it was the experience of that game that cemented his desire to move from the Bundesliga.
"England scored more than just one goal," Mertesacker told Daily Mirror, referring to the Lampard goal that never was.
"We were very lucky in many situations but it was great feeling to beat England in the World Cup. The supporters were very close to the pitch and there were many England fans there.
"It was that day I thought, 'England must be the place for me to play.'
Motherland
The striker revealed he is an unlikely boyhood Gunners fan after visiting family in England on holiday.
"When I looked back, I saw the pictures of me in the shirts and when I signed for Arsenal I got a few text messages from some of my friends in my old youth team," he said. "The story has come full circle."
"England is the motherland and if there ever was a chance to come to this country then it was always going to be to sign for this club."
Arsenal's new signing will sample the atmosphere of an English derby first hand in Sunday's match against Tottenham.
"I've heard a lot about the derbies [against Tottenham] and I'm looking forward to it," he said.
"I played at White Hart Lane for Werder Bremen in the Champions League. It's good that I've played there but I think it will be different on Sunday."