Sturridge hails Coyle
Daniel Sturridge has hailed the influence of Owen Coyle on his career as he prepares to face the Bolton boss
Last Updated: 01/10/11 6:07pm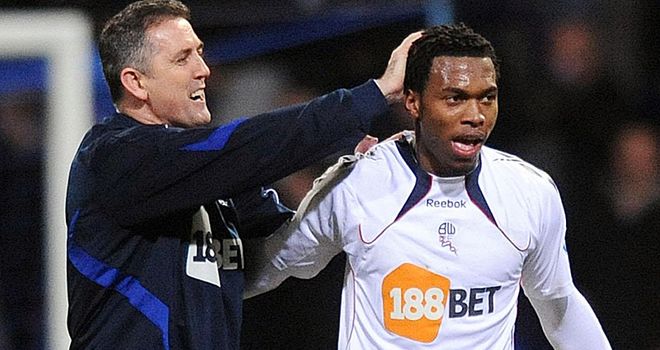 Daniel Sturridge has hailed the influence of Owen Coyle on his career as he prepares to face the Bolton boss.
Chelsea visit Bolton on Sunday looking to keep pace with the leading pack in the Premier League.
Sturridge is a big fan of Coyle after spending the second half of last season on loan at Bolton.
The England Under 21 international impressed during his stint at the Reebok Stadium and he knows he owes Coyle a lot.
Enjoyed
"I enjoyed my time at Bolton and I have a lot of love for the players and a lot of love for the manager especially, because he gave me the opportunities to showcase what I can do and I don't think I would be in the position I am in now without going to Bolton and without the manager there showing faith in me," Sturridge told Chelsea TV.
"He is a funny character and not just Owen but his staff also, they get involved in training every day and you see the manager scoring goals and celebrating and throwing remarks about.
"He knows how to motivate a team and he knows how to motivate individuals.
"I can't speak highly enough of him and the way he likes to play his football."