Allen - Swansea can mix it
Joe Allen is confident Swansea can mix it physically in the Premier League and feels Barcelona are an example to follow.
Last Updated: 04/10/11 9:25am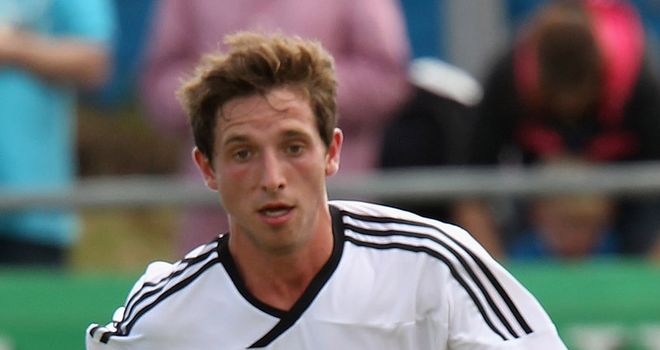 Joe Allen believes it is a myth that the Premier League is less physical than the Championship and believes Barcelona are a 'good example' for Swansea City to follow.
Swansea have enjoyed a solid start to life in the top flight and moved into the top half of the table on Sunday following a 2-0 home success over Stoke City.
Brendan Rodgers' side are not the biggest in the division, but promising midfielder Allen feels the likes of Barcelona and Blackpool have shown the way forward for less physically imposing teams.
"We're here to do business, so we look at the top teams as well and their style of play," said Allen. "Clubs like Barcelona are a good example to us.
"They play good football and have small players like us.
"We look at Blackpool for the way they played when they came up. They went down, of course, but they played well and competed at this level."
Good football
Allen acknowledged Sunday's win over Stoke was a bruising encounter at times, but he feels Swansea are capable of matching the more physical teams in the Premier League.
He added: "We wanted to show people that as well as the good football we are renowned for we can mix it physically.
"We took a few bumps and bruises out there. A few people will be hurting this week. But it was all in a day's work.
"People said we'd get more time on the ball in the Premier League and that it would be less physical. But so far that has been a myth.
"They say the Championship is more physical, but I'm not so sure about that."