Dalglish sees Shelvey future
Kenny Dalglish insists Jonjo Shelvey has a Liverpool future, while Liverpool are also monitoring Joe Cole and Alberto Aquilani.
Last Updated: 04/10/11 5:52pm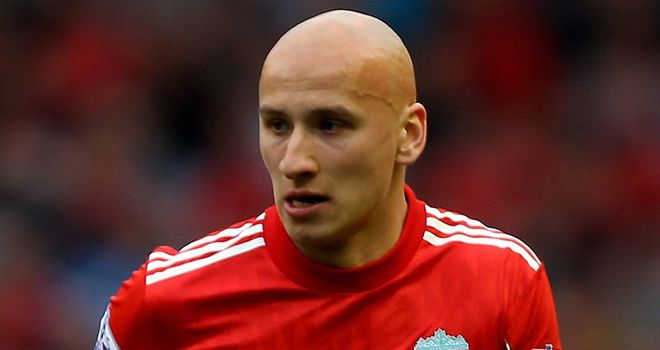 Kenny Dalglish has told Jonjo Shelvey that he still has a future at Liverpool, while the club are also keeping tabs on Joe Cole and Alberto Aquilani.
Former Charlton Athletic man Shelvey, 19, recently moved to Blackpool after finding first-team football hard to come by in the Reds' star-studded midfield line-up.
Shelvey made an immediate impact at Bloomfield Road over the weekend after scoring on his Seasiders debut in their 5-0 crushing of Championship strugglers Bristol City.
Dalglish was keen for the teenager to be playing first-team football and believes it benefits Liverpool and the player to be at a club where he can continue his development on the pitch.
Promising
"It's helpful to everybody. Jonjo's a very promising player for us but the difficulty for us is to get him a game," Dalglish told the club's official website.
"He needs games and it's a fantastic opportunity for Jonjo to do that.
"It's educational for us because we'll get to see him play and it'll also be educational for Jonjo because he's playing at a good level with a good club.
"It is important for us to use as many opportunities as we can to develop the players and if we can't give them games here then we've got to look to get them playing somewhere else.
"It's a chance for Jonjo to develop and push harder for a first-team spot here.
"We've put him out because we want him educated and to see him develop, not because we want to see him go. It's purely progress for him."
Progress
Meanwhile, Dalglish insists the club's other players on loan such as Cole and Aquilani have not been forgotten as the Reds are monitoring their progress.
Former Chelsea winger Cole has joined Lille on a season-long loan while Aquilani is with AC Milan having spent last term with Juventus.
Dalglish continued: "They're not forgotten. We keep monitoring them so we know where we're going.
"For Alberto it's an opportunity for him to go back home and if he does well then they'll purchase him.
"For Joe Cole it was a fantastic opportunity for him to go and play Champions League football and also in France, which is a league that I think will suit Joe down to the ground and he's done really well since he's gone there."