Cuellar ready for fight
Aston Villa's Carlos Cuellar has revealed his first-team ambitions following his return from a six-month knee injury.
By Matthew Skinns
Last Updated: 05/10/11 10:44am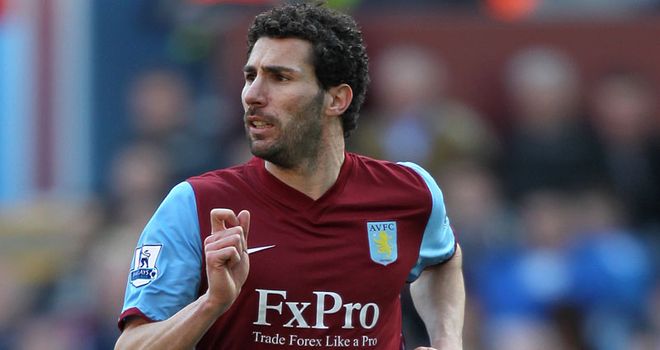 Aston Villa's Carlos Cuellar has expressed his first-team ambitions after returning to the fray following his six-month rehabilitation from a knee injury.
The Spaniard completed 45 minutes for the reserves in a 1-0 win over Chelsea on Monday, his first game action since undergoing surgery in April.
The centre-back admitted his frustration at being sidelined for so long and spoke of his determination to claim a place in the starting XI.
"It has been frustrating because it has been a long time," Cuellar told the club's official website.
"You are watching the game from the box in the crowd and sometimes you feel like you are going to jump on to the pitch because you need to play.
"Now I feel like a player again and the feeling is so good. It was great to complete 45 minutes and I feel fine.
"The muscle is strong and I'm so happy because I feel like I did when I was younger.
"Now I've got to try and build my fitness up and get back into the first team. I am ready to try and fight and get a place."