O'Dea - No excuses for Ireland
Darren O'Dea is adamant that Ireland can not use the conditions as an excuse in their Euro 2012 qualifier against Andorra.
Last Updated: 06/10/11 12:17pm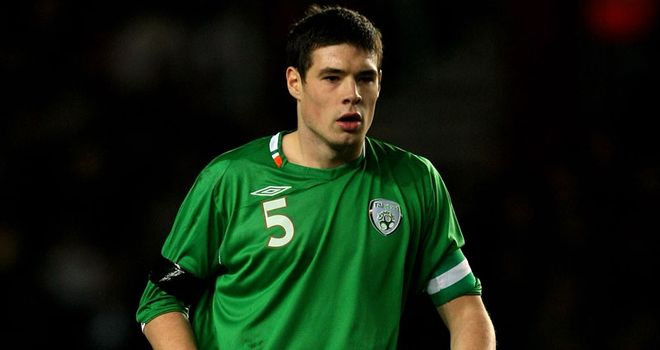 Darren O'Dea is adamant that the Republic of Ireland can not use the conditions as an excuse in their Euro 2012 qualifier against Andorra.
Ireland face Andorra on Friday night before meeting Armenia next Tuesday as Giovanni Trapattoni's side seek to pip Russia to automatic qualification for next summer's finals.
The game against Andorra will be played at altitude and on a less than perfect surface at the Estadi Comunal, and that will present its own problems.
However, Leeds defender O'Dea is adamant that the conditions should have little bearing on the game, with Ireland overwhelming favourites to win.
"They are all just excuses," said O'Dea. "Come the competition, you don't want to be sitting at home complaining about a pitch, you want to be there.
"It might be a problem during the game, but it certainly won't be an excuse after it."
O'Dea is also fully aware that the clash with Andorra will be a stark contrast to last month's 0-0 draw away to Group B leaders Russia.
Concentrated
He said: "In Russia, it was backs-against-the-wall for a lot of the game, so you don't need to concentrate as much because you are not seeing so much of the ball.
"There will be times, I am sure, when we will have possession and be attacking, so you need to be concentrated.
"As a player, you want to play in lots of different games and different atmospheres, and this will be another different test, but certainly one we are all looking forward to and one hopefully we can win."
O'Dea is also confident there will be no complacency within the Ireland camp against an Andorra side, who have lost all eight qualifiers and have scored just once, in a 3-1 defeat in Dublin last year.
"Besides ourselves, everyone else has warned us of complacency and we have talked about it that much that to be complacent now would be fairly stupid," continued O'Dea.
"We have come through a massively long campaign where you have to play a lot of games and we have done very well, so to become complacent now would be a little bit stupid so no, it won't be a problem."