Parker glad to take chance
Scott Parker recognises that his international career is still going strong because of his performance against Denmark earlier this year.
Last Updated: 06/10/11 3:05pm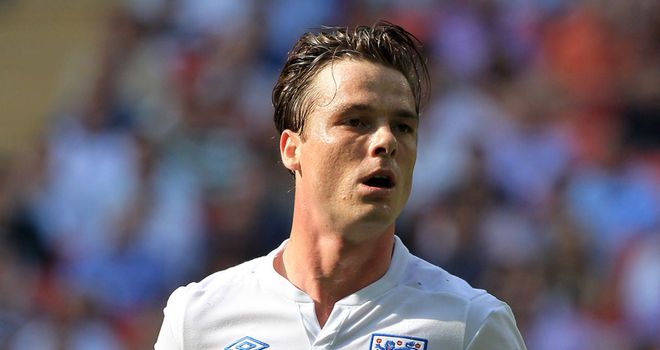 Scott Parker recognises that his international career is still going strong because of his performances against Denmark and Wales earlier this year.
Parker may have thought his England days were over when he was axed from Fabio Capello's provisional World Cup squad without playing a minute of two warm-up friendlies.
However, his form for West Ham last season earned him a call-up for the friendly in Denmark, when he was given half a game to impress off the substitutes' bench.
The 30-year-old did enough to seal a starting slot against Wales in Cardiff the following month and has since been a permanent presence in the midfield holding role.
"In Copenhagen I knew I needed to give it a rip," Parker said ahead of Friday's final Euro 2012 qualifier against Montenegro.
"Obviously I impressed the manager a little bit to get the start against Wales which was massive for me."
The game in Cardiff was a bittersweet occasion anyway.
"That Wales game came a week after my dad died, so there were obviously issues with the way I was feeling going into it," he said.
Experience
"I had a bit of a shoulder injury. I had a thing with my toe as well. But you know what? Any one of those lads would have done anything to play.
"It was a very good game and a massive stand-out for me."
It is still slightly strange that Parker is viewed as a voice of experience in a youthful squad given his international background amounts to only seven caps.
In fact, the Tottenham player prefers to think of himself as one of those not tainted by a negative past.
"It is clear to see there are a lot of very good young players coming in," he said.
"People talk about my age but you could probably include me in that.
"I haven't got a lot of experience at international level. I am 30 and one of the oldest in the squad but I am new to this as well."