Cahill sets sights on Euro spot
Gary Cahill is desperate to play in his first major tournament for England after missing out on featuring at the World Cup last year.
Last Updated: 09/10/11 2:21pm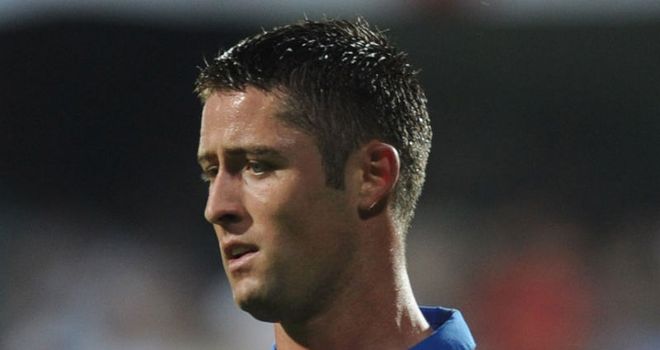 Gary Cahill is desperate to play in his first major tournament for England after seeing his chances of featuring at the 2010 World Cup dashed by a serious illness.
Bolton centre-back Cahill, on his third successive start for his country, helped England qualify for the Euro 2012 finals via a 2-2 draw in Montenegro on Friday night.
He had been in contention for South Africa last summer but a blood clot in his arm sidelined him for a couple of months.
Catch-up
By the time the Bolton defender returned to action, he was playing catch-up in the scramble to board the plane for the finals and had slipped down the pecking order.
But after Fabio Capello's men booked their spot in Poland and Ukraine, Cahill said: "It would mean everything to me to play in a major tournament, to be involved, and hopefully I can prove - from what I've done in my short England career - that I'm ready to go.
"I've got to keep my head down and keep working hard because the only thing that is going to get me there is hard work. I hope I am involved.
"I knew I had a slight chance for the World Cup but I knew that's all it was so it was not that much of a shock to me when I wasn't involved.
"I didn't have much experience at that time so, the more games I can play now, the better for me, and will stand me in a lot better stead if I am selected for the tournament."
Cahill knows he faces competition from the Manchester United duo of Phil Jones and Chris Smalling, with the former impressing when moved to right-back on his debut in Montenegro.
He said: "There is competition and the way Manchester United are going this season is terrific and the two lads are part of that so it is always going to be hard for me.
"I'm going to be looking over my shoulder at the minute but the only thing you can do is work hard, try and impress when you can and competition is healthy.
"You've got so many quality players in that position so you are always going to be looking over your shoulder."
Cahill believes his partnership with skipper John Terry will continue to improve with every game.
Understanding
He said: "The more we (myself and Terry) play together, the more understanding we have. It was difficult with going down to 10 men (after Wayne Rooney was sent off). We had to soak up a lot of pressure in the second half.
"Although the job is done and we are through, we were disappointed from a defensive view to concede late in both halfs.
"But we will learn from that and will get better. The main thing is the lads have come to a difficult place and done well to get the job finished."