Martinez - Al-Habsi's liberated
Wigan boss Roberto Martinez believes that Ali Al-Habsi is raring to play at his best against his old club Bolton Wanderers.
By Subhankar Mondal
Last Updated: 15/10/11 12:53pm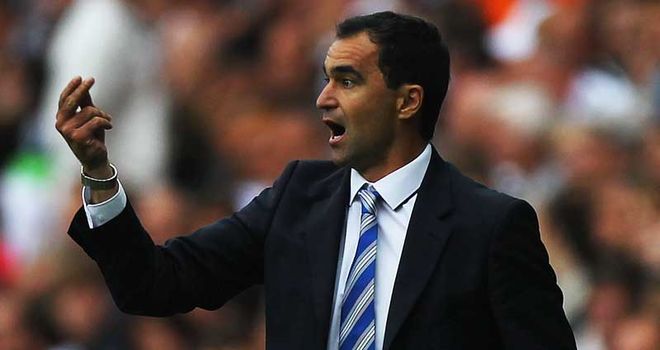 Wigan Athletic manager Roberto Martinez believes that goalkeeper Ali Al-Habsi is raring to play at his best against his old club Bolton Wanderers on Saturday afternoon.
Al-Habsi joined Wigan from Bolton on loan for the 2010/11 season and made his switch to the Latics permanent this summer after signing a four-year contract.
The Oman international could not feature against Bolton in the last campaign because of the loan rules in England but is now eager to take to the pitch at the DW Stadium, according to his manager.
Emancipated
"It's like he's been freed from a cage," said Martinez. "As a human being, when you're not allowed to do something, you want to do it more. So, last season, he was really disappointed he couldn't be involved.
"Every time he speaks about Bolton it brings back great memories, but he was at the point where he wanted to play and he felt he was given the chance at Wigan.
"Somehow he developed a very strong bond with everyone at the club, especially the fans. That's natural, you can't create that. Ali, in a way, has found his home here."
Both Wigan and Bolton have made disappointing starts to the 2011/12 Premier League campaign and both are in the bottom three.
Underlining the significance of the two sides' encounter on Saturday, Martinez stated: "It's important for many reasons - every time you play in a derby, it's more than a game.
"There's a special approach to it, there's passion and it means a lot more than three points.
"Then if you look at the real need of the clubs, it makes it an interesting encounter.
"I feel both clubs aren't bothered about the position in the table - but we're bothered about the number of points right now."