No complaints for Allardyce
Sam Allardyce reckons West Ham got everything right while Ian Holloway was less than impressed with Blackpool.
Last Updated: 15/10/11 6:50pm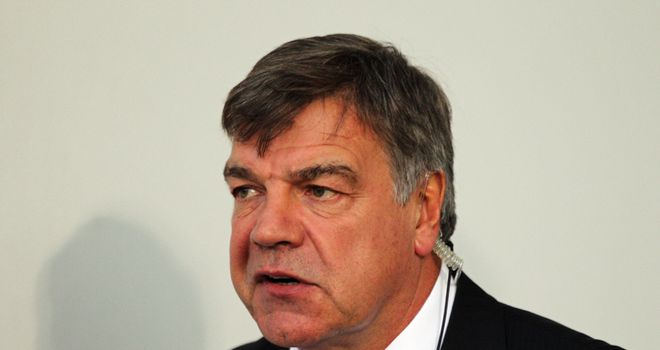 West Ham manager Sam Allardyce reckons his side got everything right as they hammered a Blackpool, while Ian Holloway was keen to point out his club has changed from their Premier League adventure.
Home side West Ham dominated the majority of the first half but only John Carew's header separated the sides at the break.
It was West Ham's blistering start to the second half that left Blackpool trailing in their wake as Sam Baldock scored twice and Jack Collison added a fourth with only 55 minutes on the clock.
Allardyce was delighted with the display, as he said: "It has been our Achilles heel as everybody knows results-wise and today we got everything right.
"(We were) Defensively sound, quality of play in possession, quality of finishing when the opportunities arose and it's not often I can say I'm a little disappointed that we only scored four."
Excuse
Carew showed that he still has what it takes to play in England's top flight as he dominated the Blackpool defence from the first whistle until he was substituted late on.
The former Aston Villa man's strike partner for the game, Baldock, also impressed and helped himself to a brace - his first goals for the club since he moved from MK Dons in the transfer window - and Allardyce felt their contribution was important.
"Those two (Carew and Baldock) were our best players today and were the reason we won by four goals," he said.
"As a player he (Baldock) is something we haven't got. We have good centre forwards but Sam looks like he can score many types of goals."
A 1-0 win at Hull City on the opening day of the campaign remains Blackpool's solitary away victory in the league this season and manager Ian Holloway was less than impressed with his side's defending.
Fame
"I never saw that coming to be fair with the first-half performance," he said. "I thought we then made excuse after excuse in the second half.
"We were asking the linesman to help us out but we defended terribly and my two centre halves couldn't deal with Baldock or the big man's (Carew) movement."
Holloway was also quick to point out his team has changed a lot since their single Premier League campaign last year and they cannot take anything for granted.
"Blackpool has changed," he said. "The tower is still there. The lights are still there but the fame has gone.
"We were famous for one year and you have got to fight and you have to come to places like this, believe in yourself and hurt them."