Fergie - Danny ready for England
Sir Alex Ferguson is confident Manchester United striker Danny Welbeck is ready to make an impact for England.
Last Updated: 16/10/11 10:08am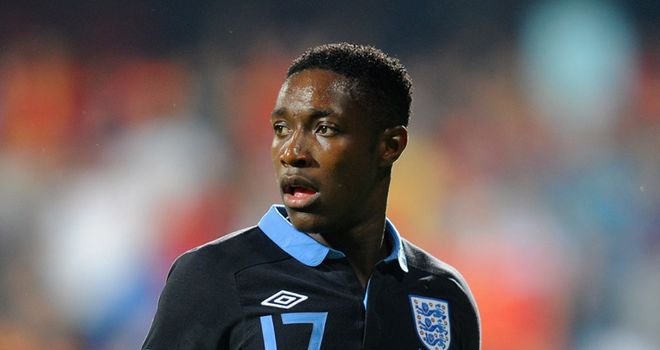 Sir Alex Ferguson is confident Danny Welbeck is ready to make an impact for England and feels Manchester United could provide the nucleus of the national team in the future.
Welbeck has been given an opportunity to impress at United this season after gaining Premier League experience on loan at Sunderland last term.
He gained his second England cap as a substitute in the recent Euro 2012 qualifier against Montenegro, coming on after club team-mate Wayne Rooney was sent off.
Rooney's subsequent three-match suspension will rule him out of the group stage of the European Championship and Ferguson feels Welbeck is now in contention to start for England.
Outstanding talent
"As a kid here at nine years of age, Danny was always an outstanding talent, but we had to be patient with him on the physical part because he grew very quickly and became gangly and weak," said Ferguson.
"Through that, he suffered quite a few injuries in the knees, simply because of his growth.
"But you see him now and he is a big powerful lad and, physically, he's fine. I think he is ready for it with England.
"He's got a talent as good as any forward in the English game. And I think he's almost certain to get his chance now.
"I wouldn't want Fabio Capello to go softly with him. He is 20 and has great belief in himself - he's a confident lad.
"Danny is ready for international level now - I have no doubt. His tactical awareness will develop and he's certainly got the technical skills."
United manager Ferguson also believes that Welbeck's fellow rising stars Phil Jones, Chris Smalling and Tom Cleverley have a bright future on the England stage.
He added: "They'll form the nucleus of my team, so somewhere along the line, playing for us leads to England and that doesn't bother me.
"Coming from the one team, it's a bonus for England.
"They are very close, having been with the Under 21s for a long time and they all stay near to each other in the Cheshire area and seem to be very good friends.
"They are a nice group with a good sense of humility and they are decent types of boys with intelligence."