Pardew pushing for perfection
Newcastle defender Steven Taylor believes Alan Pardew's pursuit of perfection is one of the reasons behind the club's unbeaten start.
Last Updated: 16/10/11 11:03am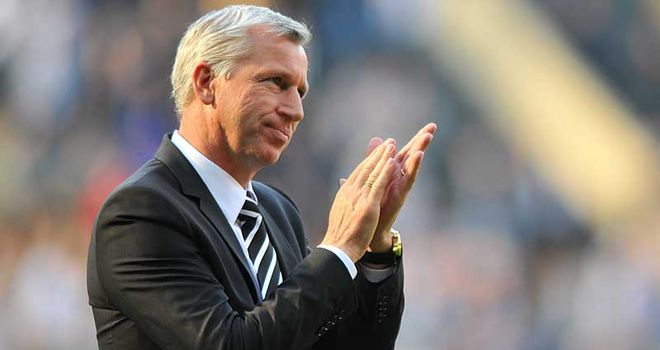 Newcastle defender Steven Taylor believes manager Alan Pardew's non-stop pursuit of perfection is one of the reasons behind the club's unbeaten start to the season.
Ahead of Sunday's match against Tottenham at St James' Park, the Tyneside club sit fourth in the Premier League after taking 15 points from seven games.
Having signed a new five-and-a-half-year contract last December, Taylor has also been a part of the best defensive record in the top flight so far this campaign.
But despite conceding just four Premier League goals, the 25-year-old centre-back has revealed Pardew is still not happy.
"The manager has shown faith in me since the day he came in. He sorted me out with a contract within a few days of arriving and that was a big confidence boost," said Taylor.
"But to be fair he's always on my tail, he's at me all the time. It's hard to make him smile!
Difficult
"Sometimes when we get a clean sheet he might be happy for a little bit, but he's hard to please.
"He's a very hard guy. He's got high standards and he wants perfection in games and in training.
"That's difficult of course, but we try our hardest to do just that. As a back four we're working hard and he's got us playing together."
A combination of injury and the uncertainty over his future meant Taylor did not make his first appearance of last season under former boss Chris Hughton until November 2010.
But he has become an integral part of Pardew's plans and his three goals in the final three matches of 2010/11 only served to cement his place.
"I'm playing with a smile on my face," he said. "This is the happiest I've felt.
"The games are coming thick and fast and my confidence is growing and the team around me are helping out."