Barton - Taarabt must work hard
Joey Barton has yet to see Adel Taarabt live up to his 'genius' tag and has urged his QPR team-mate to buy into a squad mentality.
Last Updated: 16/10/11 11:11am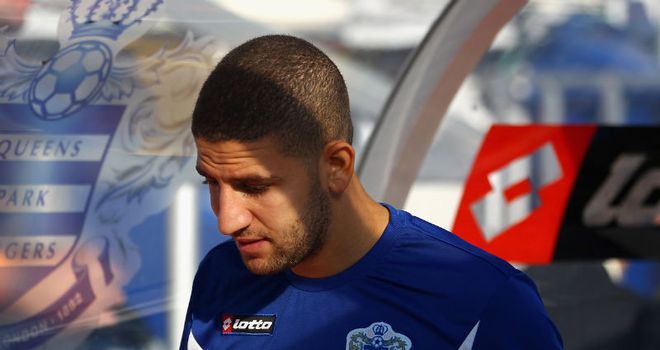 Joey Barton admits he has yet to see Adel Taarabt live up to his 'genius' tag and has urged his Queens Park Rangers team-mate to buy into a squad mentality.
Taarabt was an influential figure in helping QPR win promotion to the Premier League last season, but has yet to hit top form in the opening couple of months of this term.
He was replaced at half-time in the recent 6-0 thrashing at Fulham and reportedly headed home from Craven Cottage before the end of the game.
The Moroccan started Saturday's 1-1 draw with Blackburn Rovers on the bench and, while Barton admitted he was pleased Taarabt got so upset as it showed his passion, he urged the 22-year-old to use his frustrations to help fulfil his potential.
Attitude
"It is not a case of anybody giving him advice, it is whether it is taken on board," the QPR captain told Absolute Radio's Rock 'n' Roll Football.
"At the end of the day, this is the top level of world football and if you're not prepared to work hard you will come up massively short.
"If I was Adel and had Adel's ability, I would not want to be coming up short having not worked hard enough.
"I came here and was told he was a genius, but I'm yet to see it. I don't know whether that is because he doesn't work hard enough or that he tends to sulk.
"I am happy that he is upset really because it shows he does care. [That said], there is a way of doing it.
"He is not the only one guilty of it and that is what we have to understand here.
"There were a few lads not selected whose heads went down and maybe they could apply themselves better.
"It is one of those things. There is going to be a 14 or 15-man squad that keeps you in the league this year and everyone has to buy into it.
"There will be times when players come in and out but their attitude, their reaction, is going to be the most important thing - not getting the bus home with fans and storming off.
"Adel knows that and it would have been nice of him to come in and apologise for doing that.
"He didn't think he needed to and some of the senior players maybe feel like he should have."