Mackie happy with return
QPR striker Jamie Mackie has praised manager Neil Warnock after making his first start in over 10 months.
Last Updated: 17/10/11 3:19pm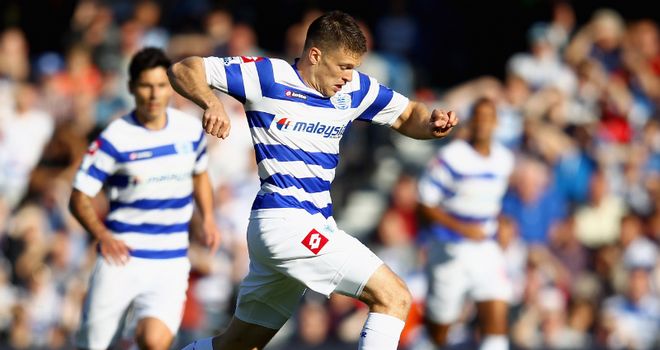 QPR striker Jamie Mackie has thanked manager Neil Warnock after making his first start in over 10 months.
The 26-year-old played 64 minutes in Saturday's 1-1 draw with Blackburn - the team who he broke his leg against in the FA Cup in January.
He made a return to action as a late substitute in the 6-0 drubbing by Fulham earlier this month but had not been fit enough to start a game until this weekend.
Mackie only managed to make 30 appearances for Rangers before his injury last season, but scored 10 goals for Neil Warnock's side.
Worked really hard
He told the club's website: "It felt brilliant. I've worked really hard and I was delighted to be back out there with the boys.
"It was a massive day for me. It was a bit ironic that it came against Blackburn. I want to thank everybody that helped me along the way.
"I got some nice comments from people at Blackburn, too. I can't praise their medical staff enough for their help when I got injured in January.
"The gaffer's been quality with me since I've been out injured and has shown a lot of faith in me.
"He's been willing me to get back. I thought I did well on Saturday and with games I'll get sharper and back to my best.
"I've been doing a lot of conditioning work with the fitness staff. Obviously it is a different tempo (playing first team football in the Premier League) but I'll get used to it and I'm looking forward to the massive games that are coming up.
"I'm back now and I'm going to improve with every game."