Abidal plans Barca stay
Eric Abidal has moved to end speculation over his future by stating that he would like to end his career at Barcelona.
By Lucas Brown
Last Updated: 17/10/11 4:32pm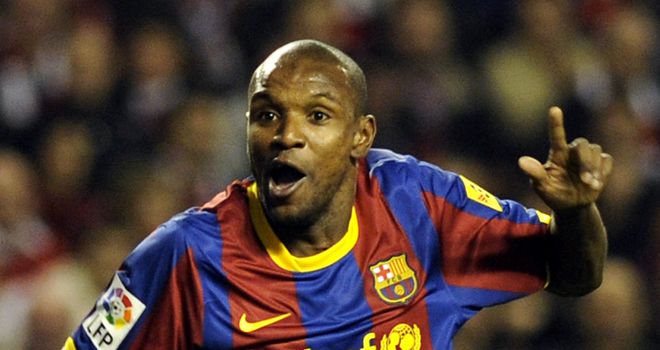 Eric Abidal has sought to end speculation linking him with a move away from Barcelona by stating that he would like to end his career at Camp Nou as talks over a new deal continue.
The France international defender is a reported target for Paris Saint-Germain and AC Milan, but if he had his way he would not play anywhere else before hanging up his boots.
With his contract due to run out at the end of the current campaign, stories surrounding Abidal's future have been rife, but he is confident of putting pen-to-paper on a deal with the Blaugrana.
"I want to retire at Barca," the 32-year-old told a news conference on Monday. "I am sure that we will reach an agreement.
Interested
"I really want to stay here and hope to sign a two-year deal, but even a one certain with an option for one more season after that would not be bad.
"The problem is not about the salary. The problem is about the taxes because after my fifth season here I will have to pay more.
"Also, there is the question of the length of the contract that I want and what they are offering me.
"There are other clubs that are interested and I am fine with that. But my family is settled here and I like it so I will do everything I can to stay."
Abidal joined Barcelona from Lyon in 2007 after spells with Monaco and Lille and has fought back to full fitness after having a tumour removed from his liver earlier this year.