Fletcher - Utd bigger than City
Darren Fletcher has added more spice to Sunday's derby by claiming Manchester City will never be as big as Manchester United.
By Subhankar Mondal
Last Updated: 22/10/11 11:51am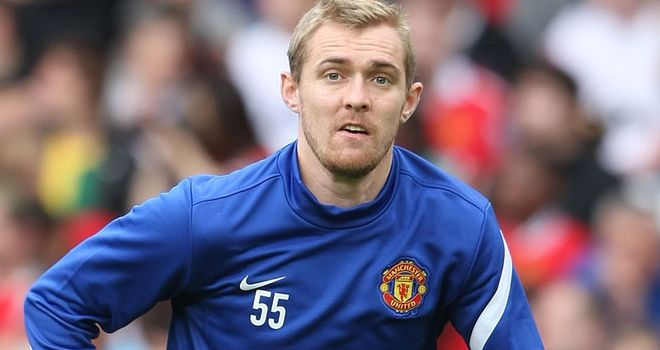 Darren Fletcher has added more spice to Sunday's derby by claiming that city rivals Manchester City will never be as big as Manchester United.
The United midfielder acknowledges the turnaround City have undergone in the past couple or so seasons and appreciates their wealth of resources.
However, Fletcher believes that the Red Devils' past glories and rich history will never be surpassed by their neighbours.
"We don't want to give City the confidence of winning trophies to get to our level," Fletcher told the Daily Mirror. "Our job is to keep Manchester United on top and as long as we keep on winning the big titles, it means they're not winning them.
"If City were to go on a run of winning a lot of trophies, then they would become a global club. But for world recognition, United stands out alone.
"The great thing about United is the history of the club. No-one can take away the Busby Babes, the Munich tragedy - all of these things are engrained in the club's history.
"United are known all around the world for its history and success, which is what makes it so strong and such a special club.
"Teams like Chelsea have won trophies and built on that success, but that's been maybe over a 10-year period.
"They still don't have the global appeal and size of Manchester United and that's how we want it to stay."
Genuine threat
United and City lock horns in the much-anticipated derby on Sunday afternoon, with Roberto Mancini's visitors two points clear of their hosts in pole position after eight rounds of matches.
Fletcher admits that this season, unlike in previous years, City are genuine contenders for the league title.
"The Manchester derby has always been massive, but now City are genuine title contenders for the first time, that makes it even bigger," explained the 27-year-old.
"In previous years, it was bragging rights in the city if you won - it's a lot more than that now.
"For years, City weren't really a threat to us in the league. The derby was always a big game, but now it's huge in terms of the points at stake and where the title may end up at the end of the season.
"City did the double over us in 2008, but we still went on to win the league. But now, those six points away from us and to them would be massive in the context of the title run-in.
"That's why the game is so big now and why everyone's hyping it up.
"It's the biggest Manchester derby for years and as players you get that special feeling when these kind of games come around."