SWP has no QPR regrets
QPR winger Shaun Wright-Phillips insists he has no regrets in joining the club from Manchester City during the summer.
By Subhankar Mondal
Last Updated: 22/10/11 12:29pm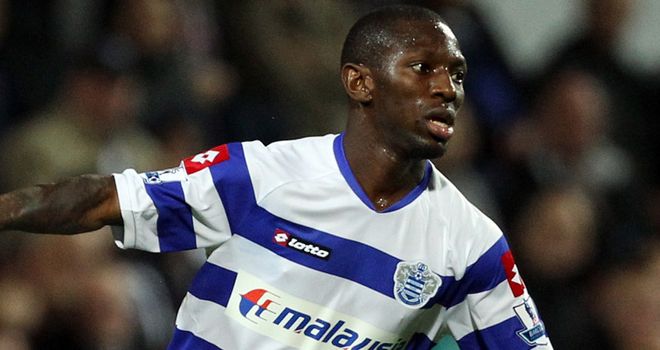 Queens Park Rangers winger Shaun Wright-Phillips has insisted that he has no regrets in joining the club from Manchester City during the summer transfer window.
The 29-year-old moved to the newly promoted Premier League club on a three-year contract on transfer deadline day after failing to consolidate a regular place in Roberto Mancini's starting line-up in his second spell at City.
While City have heavily reinforced their squad over the summer and are currently two points clear at the top of the league table, QPR are just three points above the relegation zone in 11th.
However, Wright-Phillips insists that he made the right decision in joining the Hoops and told The Guardian: "QPR just felt like the right fit.
Wanted
"Sure, it was nice to feel wanted. Attackers thrive on confidence, and all the interest was a reminder that people hadn't forgotten me, but this was a chance to make a mark again.
"For now it's all about staying in this division before looking to push on. We've only offered flashes of what we can achieve so far, and maybe our form hasn't been there consistently. But it's coming. We're improving.
"The set-up is solid. We've got an owner (Tony Fernandes) who is ambitious, someone who likes to interact with everyone who's supportive of what he's trying to do, meeting the fans in the pub, chatting on Twitter, talking to the players. We're all on the same wavelength.
"We've got a manager (Neil Warnock) who is loving being in this division. He's a different generation to a Mourinho or a Mancini, but his methods aren't any less effective.
"He does things his way and he knows how to win games. He had faith in me, and I want to repay that. I've still got lots I want to achieve, and lots to give QPR.
"The Chelsea game (at Loftus Road on Sunday) is the biggest derby we'll have this season. I guess that means it'll be the perfect place to start."
Reflections
Wright-Phillips started his career at City and played for them between 1998 and 2005, and between 2008 and 2011, with a three-year stint at Chelsea sandwiched in between.
The England international, who shot to fame in his first spell at City, failed to play regularly at Stamford Bridge but has no regrets in trying himself at either club.
"I remind myself that I got there in the first place, to Chelsea and City," explained Wright-Phillips.
"For someone who was playing Sunday League football on a concrete surface in South London not that long ago, to find myself in a position where I was fighting for a first-team place at clubs that big represented a huge leap. I'll never forget that, even if it was frustrating at times."