Derry hails referee Foy
QPR's Shaun Derry has praised referee Chris Foy for his control of Sunday's game against Chelsea.
By Matthew Skinns
Last Updated: 25/10/11 10:04am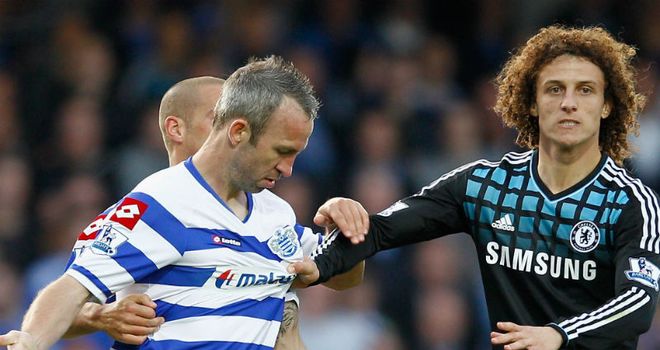 Shaun Derry has hailed referee Chris Foy for his strength of character in QPR's dramatic victory over Chelsea on Sunday.
The narrow 1-0 win was marred with controversy after Jose Bosingwa and Didier Drogba were shown straight red cards, with David Luiz conceding a needless and costly penalty.
A frustrated nine-man Chelsea received seven yellow cards, persistently hounding Foy for which Derry believes the official deserves credit for his handling of the situation.
The QPR midfielder knew Chelsea's continued indiscipline had cost them the game despite Nicolas Anelka coming agonisingly close to snatching the draw at the death.
"We knew we were doing our job right - we knew what we were doing was paying off," Derry said.
"They have a knack these big players of perhaps persuading the refs to make different decisions, but I thought the ref was very strong.
"We definitely had a game plan where we wanted to unnerve them and put them under pressure in the right areas. I thought it came off.
"What do you do? Do you sit off these players and let them dictate or get amongst them and mix it with them?
"I don't think we were viscous in any way or over aggressive.
"These top, top players aren't used to losing and to teams of our stature.
"Perhaps it hurts them and it shows even the best players can lose their heads."
Derry, himself booked, insisted Foy got all the big decisions right, adding if the boot had been on the other foot, the team would have accepted it in a professional manner.
"If it happened to us, we would have taken it on the chin," he said.
"I thought the ref reffed it superbly."
Chelsea boss Andre Villas-Boas will be the subject of an FA inquiry following his comments towards the referee while John Terry is looking to clear his name following allegations of racism.