Coloccini wants to repay fans
Fabricio Coloccini is delighted with the Magpies fans' solid support at Ewood Park after an upsetting finish to the game.
By Simon Porter
Last Updated: 27/10/11 3:30pm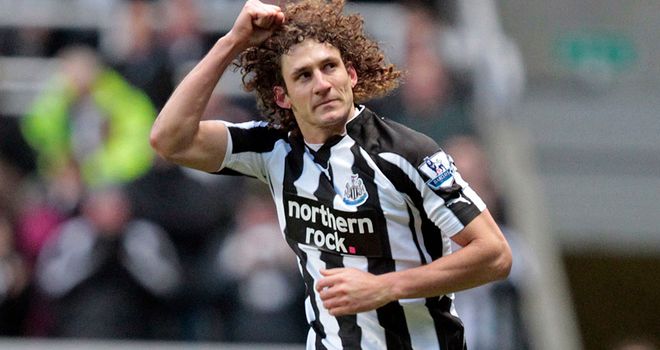 Fabricio Coloccini was delighted with the Newcastle United fans' support at Blackburn Rovers and wants to repay them with victory at Stoke City.
A travelling contingent of 4,000 Magpies supporters sung their hearts out at Ewood Park on Wednesday as Newcastle suffered an agonising Carling Cup defeat.
The Newcastle faithful applauded the players off the field after the 4-3 loss to Blackburn and captain Coloccini is determined to reward the fans against Stoke next Monday.
Coloccini told The Chronicle: "Everyone knows our supporters - they're always with us. That's good, and we have to say thank you for coming and supporting us.
"We hope to take three points for them at Stoke. It's still positive. We have to look forward."
Describing the mood of the dressing room after the game, he said: "We're not happy. We didn't play well in the first half - we didn't do what we knew we had to do on the pitch. I think we gave them those 45 minutes."
The experienced defender does believe there are some positives from the game and says the team need to show grit and determination if they want to keep up their unbeaten run in the Premier League .
He said: "We showed our character. If we show that character every game, we'll be OK."