Sessegnon gives Bruce headache
Sunderland boss Steve Bruce continues to consider Stephane Sessegnon's most effective position in his side.
By Matthew Skinns
Last Updated: 01/11/11 1:24pm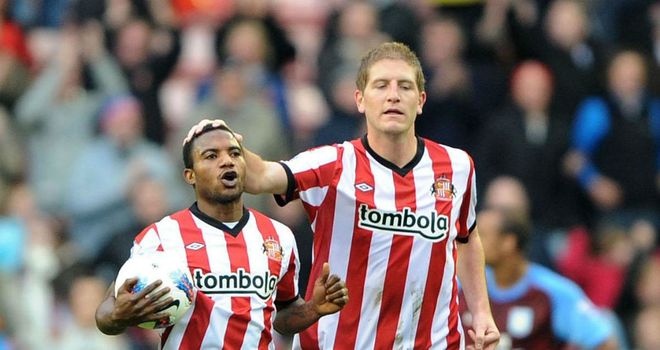 Sunderland boss Steve Bruce has admitted Stephane Sessegnon's versatility continues to present him with a formation conundrum.
The Benin international has scored in consecutive weeks, grabbing his first Premier League goal of the season against Bolton a fortnight ago, before claiming a late equaliser in a 2-2 draw with Aston Villa last Saturday.
The 27-year-old has started all of Sunderland's 11 games, featuring in wide midfield and central attacking positions, including the striking role.
"He gives you that good headache where he can play effectively (in several positions)," Bruce said.
"That's what we looked at at the back end of last season when he played up top and got three goals in the last five games, and played in pre-season and got something like three or four goals in five games.
"But you worry and think, 'Can he score enough if we are going to play him up the top end of the pitch?' and that's what I have got in my mind at the moment.
"But he's certainly a very good player wherever he plays."