McCoist hails resilient Naismith
Ally McCoist believes Steven Naismith possesses the qualities needed to return from injury and regain his best form
By Tom Watson
Last Updated: 03/11/11 4:39pm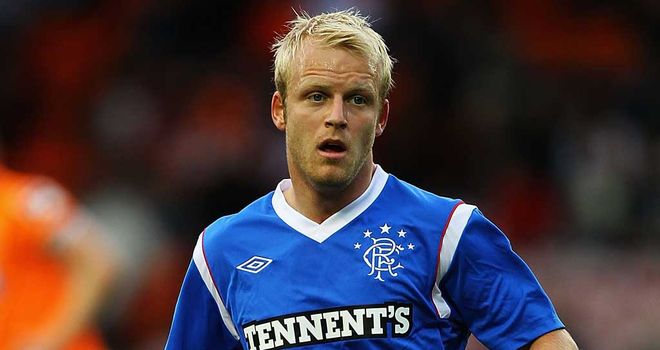 Ally McCoist believes Steven Naismith possesses the qualities needed to return from injury and regain his best form.
The Rangers front man requires an operation to repair knee ligament damage sustained against Aberdeen and is expected to be sidelined for nine months.
Naismith has been in fine form for the Glasgow club this season, netting nine times in 15 appearances and will be sorely missed at Ibrox.
But Gers manager McCoist is adamant the 25-year old has the resilience and mental strength required to return to form once he is fit to play.
Focused
"I know the type of boy he is. He is totally committed and will get all of the support he requires from the staff here and he will do all he can to get himself fit," McCoist said.
"He has great resilience about him. He is very focused and single-minded.
"Having suffered bad injuries myself it's not going to be easy going into the gym every morning and seeing the rest of your team-mates and pals going onto the training field to do their work.
"That is something you have to overcome. You need strength of character and resilience to do that and Steven has the qualities in abundance."