Wenger - Gunners not complacent
Arsene Wenger insists there will be no hint of complacency from his Arsenal side against West Brom.
Last Updated: 04/11/11 3:24pm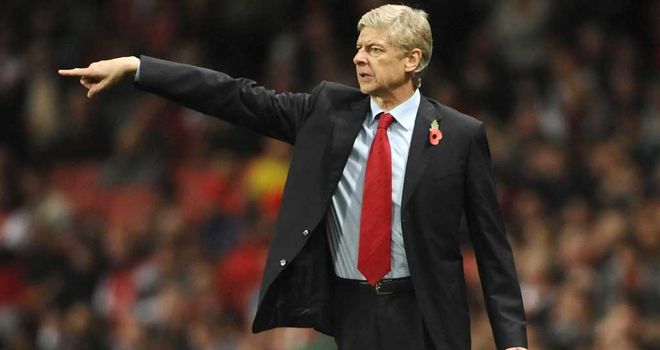 Arsene Wenger insists there will be no hint of complacency from his Arsenal side in Saturday's clash against West Brom.
The Gunners have won four of their last five Premier League games after enduring a disastrous start to the campaign.
The turnaround has moved Wenger's side up to seventh and they could move level with fourth placed Chelsea with victory over the Baggies at the Emirates.
But Wenger knows there is plenty of hard work ahead if Arsenal are to qualify for the Champions League for a 15th straight season.
He said: "I believe that we are in a position where the last thing that should creep in is complacency.
Intelligent
"We have come so far from difficult times. I believe we have an intelligent group and so we need to realise that there is a lot more for us to achieve to come back into a stronger position.
"West Brom is a vital game because we are coming back into a better position in the league.
"We feel at home we are managing to win games and we want to continue to do that."
Wenger also scoffed at Tottenham midfielder Rafael van der Vaart's claim that the Gunners were no longer the best team in North London.
The Dutch star also told his neighbours not to get carried away by their recent upturn in form.
Chance
Wenger said: "Well nobody is guaranteed to be in the top four after 10 games.
"Nobody has enough knowledge or is prophetic enough to say who will finish there.
"Historically we have not been bad in there so I don't see why somebody can say that.
"Let's just let everybody else talk and we will play. If we play better and better then we have a chance."