Jol - VDV one that got away
Martin Jol has revealed how Rafael van der Vaart was the one who got away, during his time with Hamburg.
By William Esler
Last Updated: 05/11/11 11:38am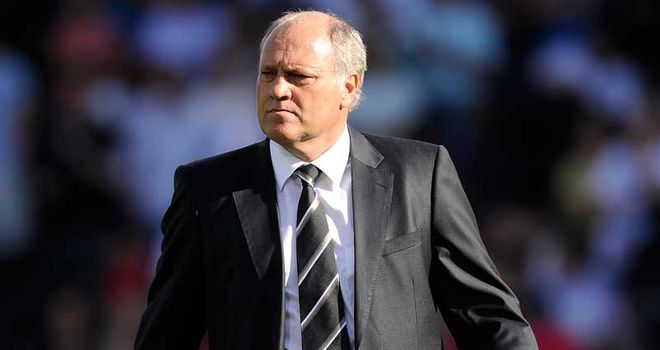 Martin Jol has revealed how Rafael van der Vaart was the one who got away.
The Dutch manager had only been in charge of Hamburg for two weeks when the playmaker was sold to Real Madrid without his knowledge.
Now as Fulham boss he is preparing to face the in-form Tottenham forward who has scored in his last five Premier League matches.
Jol said: "I was unfortunate with him. When I went to manage Hamburg he was there for probably only two weeks, so that was a bit strange.
"On the Saturday we came to England to play against Real Madrid in the Emirates Tournament and he said 'I'll probably be playing for the opposition tomorrow'.
"I thought he was joking but the next day the club informed me they had sold him to Real Madrid."
Talent
Fulham skipper Danny Murphy is also fully aware of the talent Van der Vaart has.
Murphy said: "The first time I played against him he was at Ajax, in the same team as Wesley Sneijder. You knew he was special then.
"I think the one special thing for a player in that position, is that his end product is really good. He scores goals and makes goals.
"Sometimes if you play as that second striker you can be a bit of a luxury and he certainly isn't that. He's very calm in front of goal.
"He knows when to shoot and when to pass. He's got that extra second in the box, which top players seem to have.
"He's been a brilliant addition considering they only paid, what, £8million for him."