Enrique - My Magpies misery
Jose Enrique has admitted he was so unhappy with life as a Newcastle player in his first season that he was nearly sold
Last Updated: 05/11/11 12:35pm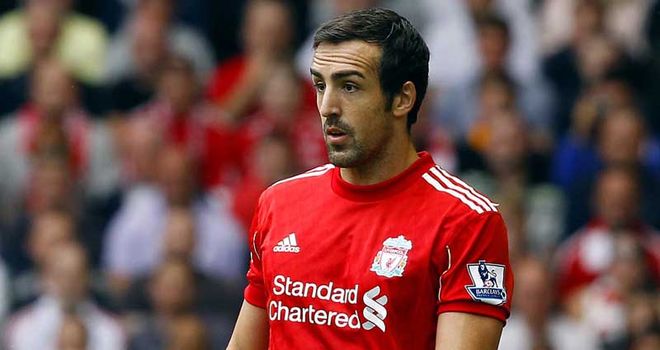 Jose Enrique has admitted he was so unhappy with life as a Newcastle player in his first season that he was nearly sold.
The Liverpool man, who joined the Magpies from Villarreal in 2007, struggled in the dressing room and had talks with Real Betis.
The 25-year-old struggled for form during his time on Tyneside and has revealed he only decided to stay after taking advice from his family.
After Newcastle were relegated from the Premier League in 2009 Enrique stayed and fought out life in the Championship securing top fight football again the following season.
Home
"After my first season I wanted to go back home," Enrique told the Daily Express.
"The truth, and no one knows this, is that Newcastle wanted to sell me as well. I had talks with Real Betis.
"But my brother Salva, who is also my agent, sat me down and said, 'Jose, you have the qualities to play in England. This is the best league in the world'. My girlfriend Eva also told me it was better to stay.
"When I understood this, I started to play well. It was good advice."
The Spaniard has revealed he was determined to stay with Newcastle despite their drop into the second tier of English football.
"If Barcelona or Real Madrid ask you then you go," he said.
"But the Champions League is not the same without Liverpool, the Premier League is not the same without Newcastle. Relegation was our fault and I felt I had to stay.
"The best feeling I have had in football was winning the Championship with Newcastle. It is not like winning the Champions League or Premier League but, when the stadium is full and you know you are making the fans and the city happy, that is great.
"That is what I have to do at Liverpool now."