Iniesta expects England test
Andres Iniesta is under no illusion that Spain's encounter against England will be far from easy.
By Francisco Acedo
Last Updated: 12/11/11 2:32pm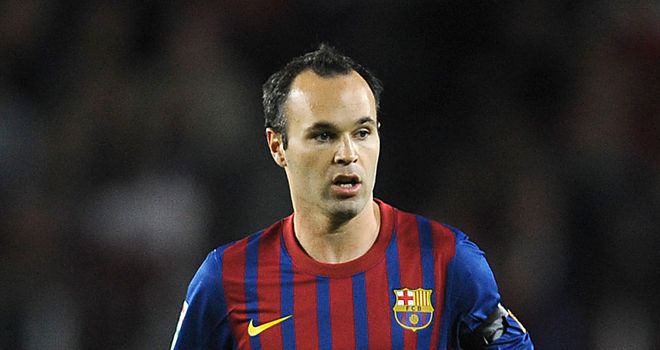 Andres Iniesta is under no illusion that Spain's trip to Wembley to face England will be far from easy.
Iniesta and his team-mates have set the standard for other nations to follow having lifted the World Cup last year as well as the Euro 2008 title and they boast a team packed with global superstars.
However, Barcelona ace Iniesta, who scored the winner in the World Cup final, does not want the Spaniards to be too complacent when they take on England.
"The goal in the final in South Africa will always be in my head and my life. It was unique but now it is necessary to think about the future and that is Euro 2012," he said.
"For us, this match against England is a big test and our challenge is to give a good match and win.
Double sensation
"Wembley is historical for football and for the Barca people, a myth. To play and to win there would be a double sensation for me."
The 27-year-old went on: "England is recognised all over the world and it will be a complicated match.
"Each friendly match for Spain post-South Africa is an added pressure for the team but it is normal that people demand more things from the champions of the world.
"I do not expect an easy match because Spain and England both desire the victory. It guarantees to be a spectacle for the crowd."