Higginbotham - We're still hurting
Danny Higginbotham insists Stoke City's players are still hurting from their 5-0 drubbing to Bolton before the international break.
Last Updated: 14/11/11 3:39pm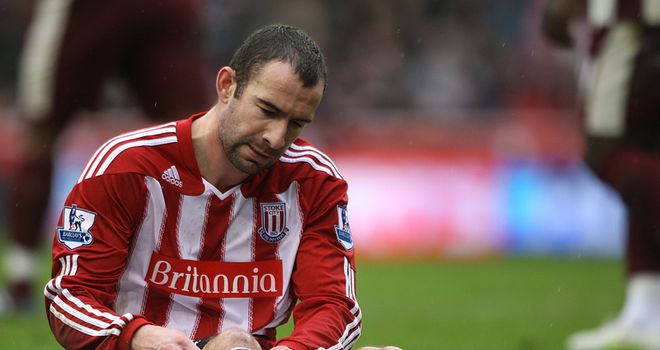 Stoke City defender Danny Higginbotham insists the club's players are still hurting from their 5-0 reverse to Bolton before the international break.
The Potters were put to the sword at the Reebok as Bolton exacted some revenge for their FA Cup semi-final humiliation with a comprehensive Premier League success.
Higginbotham, who has recently returned to action following a knee injury, knows it is one thing to lose and another to suffer a serious drubbing.
The 32-year-old believes Stoke are normally a hard side to beat and that his team-mates have taken their heavy loss badly.
Higginbotham wants Stoke to appreciate that they have still enjoyed a decent season to date and that the players will be judged on how they respond against QPR.
Response
"It is one thing to get beaten, but Bolton thoroughly deserved that win as all of us had an off day," he told The Sentinel.
"We have become renowned for being resolute and hard to beat, so we are a group of lads who take defeats like that to heart.
"Every team has games like that, but it is how you respond to them that's important.
"The lads are frustrated and hurting because we were bad from start to finish. We want to do it for the fans but, as professionals, we also want to do it for ourselves.
"We can't forget the fact we have had a very good start to the season. We have had a few disappointing results recently, but by and large it has been a good start."