Hull chief hails Barmby
Adam Pearson has thrown his full backing behind Hull's new caretaker boss Nick Barmby by hailing him as a 'natural leader'
Last Updated: 16/11/11 1:40pm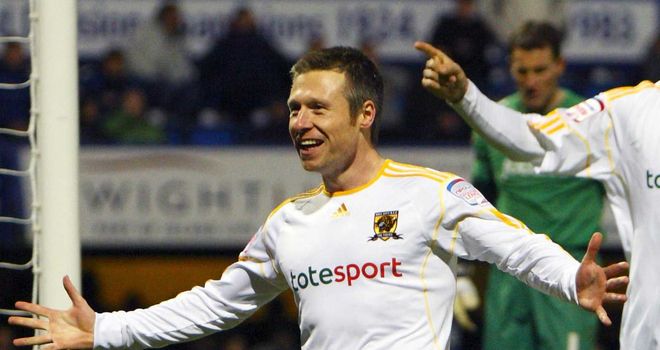 Adam Pearson has thrown his full backing behind Hull's new caretaker boss Nick Barmby by hailing him as a 'natural leader'.
Barmby was formally appointed as the Tigers' caretaker on Tuesday following the conclusion of Nigel Pearson's move to Leicester City.
Hull midfielder Barmby will fill the role in a player-manager capacity in a first taste of management for the 37-year-old former England international.
But head of football operations Pearson is confident Barmby has the knowledge of the game and support of the dressing room required to succeed in his promotion to boss.
Strong relationships
"He's not only got Hull City at heart, but also got particularly strong relationships with all the players," Pearson told the Hull Mail.
"They respect him entirely and it was only a matter of time when Nick would be given the opportunity. It's just come sooner rather than later.
"There aren't many people with better qualifications and we have to work around the age and experience and provide the resources he needs to do his job."
Barmby is installed in a caretaker capacity, at his own request, and will become the first Hull-born manager of the club ahead of the Championship clash at Derby County on Saturday but Pearson views his internal promotion as a permanent appointment.
Comfortable
"It is early in his career and he just wants to make sure he's entirely comfortable in that role," explained Pearson.
"He said to me that if he doesn't feel comfortable in the weeks to come he'll tell me and we'll be honest.
"But the bottom line is that myself and the owners are 110 per cent committed to Nick being the long-term manager of the club."
Nigel Pearson was followed to Leicester by assistants Craig Shakespeare and Steve Walsh but Adam Pearson is keen to highlight Hull's desire to hang onto their key players.
"The players were looking for continuity. They'd obviously been brought here by Nigel but they'd worked with Nick, and judging by the responses from the players at training in the last couple of days, they are excited about the future.
"Nick is the absolute natural leader to place at the top of the hierarchy and to take us into a new era."