Taylor not rising to sceptics
Steven Taylor is refusing to be wound up by sceptics who suggest Manchester City will be Newcastle's first genuine test.
Last Updated: 18/11/11 3:02pm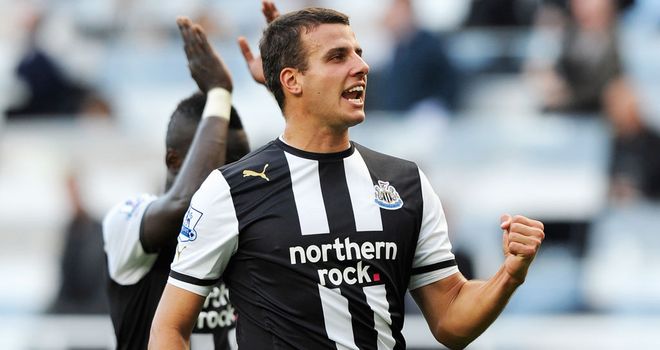 Steven Taylor is refusing to be wound up by sceptics who suggest Manchester City will be the first genuine test of Newcastle's unbeaten start to the season.
Alan Pardew's side currently sit in third place in the table after an unbeaten 11-game start to the new campaign which has surprised almost everyone but themselves.
However, their next three fixtures see them travel to leaders City and reigning champions Manchester United in successive weekends before fourth-placed Chelsea arrive on Tyneside in a run of games which will test their new-found confidence.
Central defender Taylor said: "We are testing ourselves against the best teams in the league, the best players in the world. But this is why you want to be a professional footballer, to be playing on the biggest stage against the best players.
"I keep reading, 'they haven't played anybody that's going to test them'. Well, this is our chance and hopefully we can prove it."
Saturday's game at the Etihad Stadium pitches the Premier League's most prolific attack against its meanest defence, and something will have to give as the likes of Sergio Aguero, Edin Dzeko and Mario Balotelli await Taylor and his colleagues.
Focus
The 25-year-old said: "Every player they have got can cause you problems. The main thing is not to be too wound up about it.
"We have to concentrate on our own jobs and do what we have been doing all season.
"We are not focusing too much on Manchester City, we are more concerned about our own game.
"We have been lucky in a few games this season, we have got a few results which might have been a bit lucky.
"But last season, we didn't get that. This season, it has come off. Newcastle need that bit of luck now and again.
"A few slip-ups from other teams have probably got us to where we are as well, but we will just keep plugging away."