Warnock would listen to offers
Neil Warnock would happily sell Adel Taarabt to Paris St Germain if the French club offered £20million for the forward.
Last Updated: 18/11/11 3:42pm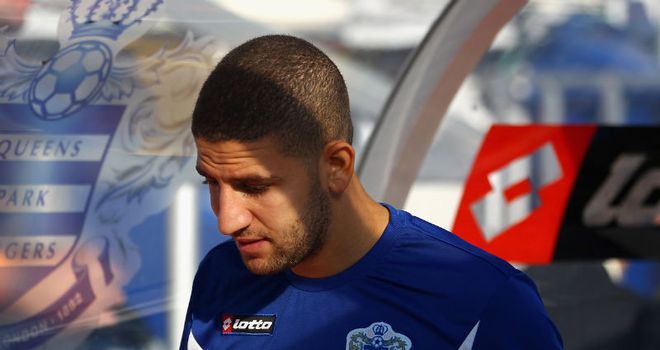 Neil Warnock admits his relationship with Adel Taarabt has been tested by the Premier League and the QPR boss would not think twice about accepting a £20million offer for the forward.
Taarabt, who has been linked with a move away to Paris St Germain, is set to miss QPR's trip to Stoke on Saturday after spending the week away on international duty with Morocco.
The 22-year-old was brought off at half-time in QPR's 3-1 defeat at Tottenham and was then left out of the starting line-up for the home defeat by Manchester City.
Warnock admitted Taarabt has not fitted in as well this season as QPR adapted to cope with the heightened demands of the Premier League.
Asked specifically whether QPR would sell if PSG hardened their reported interest in Taarabt, Warnock said: "I would drive him over if they offered us £20million.
System
"You are never going to change Adel. I don't think we have ever been hunky-dory in our relationship. It is just a different culture that some players have.
"You have to try and fit it into the team situation. We did that quite well last year. It has not worked as well this year because we are playing at a different level.
"We have had to adjust the system that we play so it has been very difficult to get Adel into our system at the moment."
Warnock also paid tribute to former chairman Gianni Paladini, who has left QPR by mutual consent after eight years at Loftus Road.
"I have had such a good time with Gianni," said Warnock. "He has probably been the shining light for me through quite a few grey nights with one or two previous ownerships, should we say, and there have been times where it would have been very difficult without Gianni.
"I would like to say a big thank you to him. We had a great time. Last year we had problems but we overcame them and I am sure he will have a part to play in football because you will not keep him out of that."