Lerner - A hard 18 months
Aston Villa chairman Randy Lerner admits he has endured a difficult 18 months at the club.
Last Updated: 21/11/11 3:07pm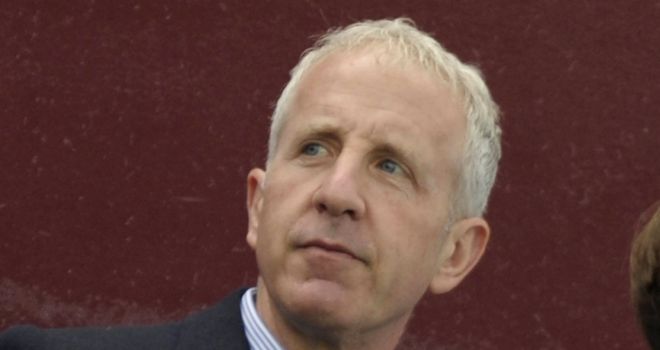 Aston Villa chairman Randy Lerner admits he has endured a difficult 18 months at the club.
The American owner has had to balance family life in the United States, along with the sudden departures of managers Martin O'Neill and Gerard Houllier.
On top of that the club have also had to sell some of their prized assets, such as Ashley Young and Stewart Downing, as players seek moves to bigger sides and the board try to make Villa a sustainable business.
Lerner hasn't been in Birmingham as much as he would like this season as his eldest son has started a new school in the American Midwest, but he's hoping to now focus more on Villa.
Lerner told the club's official website: "Alex (McLeish) understands my situation, I know, as do many in this game. But part of my job is to be visible.
Craziness
"I've not done that well enough. I know that to some extent and I've been at this long enough for people to know that I'm committed and yet at the same, given the craziness we've faced over the last 18 months, I should have done more.
"Most of my visits in the last two, three years have been digging in with the senior management team and figuring out how to think through decisions.
"I had to be hard on our guys on the business side regarding our wage bill to revenue level and under those circumstances what Paul (Faulkner, chief executive) and Robin (Russell, chief financial officer) pulled off in January was particularly impressive.
"Who knows how Darren (Bent, signed for an initial £18million) would have been valued had Paul waited until later in the window to get his transfer from Sunderland done?
"Just as it seemed time, finally, to take a deep breath and regroup a little, we need to focus hard on the totally unforeseen reality that we would be looking for another manager.
"As well as facing the regrettable - and yet, to be fair, expected - departure of Ashley Young to Manchester United and the much less anticipated move to Liverpool of Stewart Downing.
"That was a difficult and uncomfortable period. Paul and I felt above all, the club needed stability. We needed a manger who would understand Villa and could bring credibility and experience to the dressing room.
"Despite Alex's last post (as manager of Birmingham City), he met the criteria. Not only is he affable and optimistic, he fitted our feeling that a modern manager needs to balance the hysterical urgency to win and win quickly with the equally crucial need to not squander the work of our academy."
Long term
In the long term, the chairman is looking to build on the foundations that are in place at the club.
He added: "I'd love to come up with a plan for the North Stand and yet I'd also like to strengthen the squad.
"Our goal, originally, was to invest across three areas: the ground, the squad and Bodymoor Heath. We felt that if that were done carefully we could grow Villa in terms of sustainable revenue and that would give us some flexibility moving forward.
"I'd say that we are focused on running Villa well and fighting to be in a position to get back into Europe."