Lucas praise for matchwinner
Liverpool midfielder Lucas Leiva insists that Glen Johnson is back on top of his game.
By Simon Porter
Last Updated: 21/11/11 3:11pm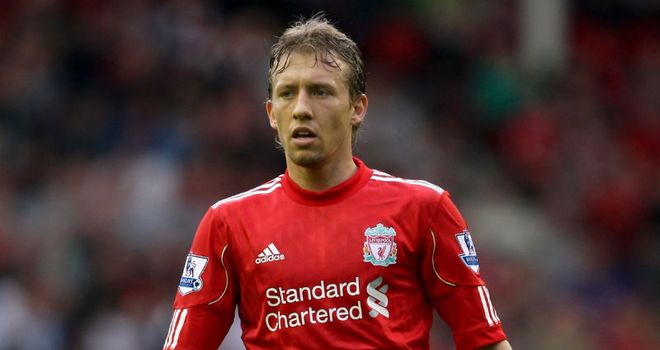 Liverpool midfielder Lucas Leiva insists that Glen Johnson is back on top of his game and he also believes that his audacious strike against Chelsea is not a one off.
The Brazil international says the 27-year-old is talented enough to be a match-winner even though he is a full-back.
The ex-Chelsea man scored the winning goal against his old club on Sunday which resulted in the Reds taking all three points.
Lucas claims that the goal was reward for Johnson's hard work and determination after returning from injury.
"Johnno (Johnson) has been suffering from injuries in the last few months but he is fit again now and his confidence is back, and we are all happy for him," said Lucas on Liverpool's official website
"We know he is capable of doing that and he scored what turned out to be a very important goal. We are really pleased with our performance, especially the first half when we did very well.
"They changed their system in the second half and we lost a bit of momentum when they equalised, but we kept going and got the second goal we were aiming for."
The defensive midfielder also praised his partnership with Charlie Adam after the Scotsman was named man of the match.
"Charlie is an offensive player and you could see his quality with the pass he gave for Glen to score. There are a lot of new players in this team and it does take a bit of time for everyone to get used to each other's style of play.
"I am really enjoying playing alongside Charlie. I try to give him the license to go forward and make a key pass. When we need to defend he is always back to help me and the more games we play together, the better we will be."