De Jong - Not going to be easy
Nigel de Jong understands that his team will have to put in a solid performance if they are to be successful against Napoli.
By Simon Porter
Last Updated: 21/11/11 4:43pm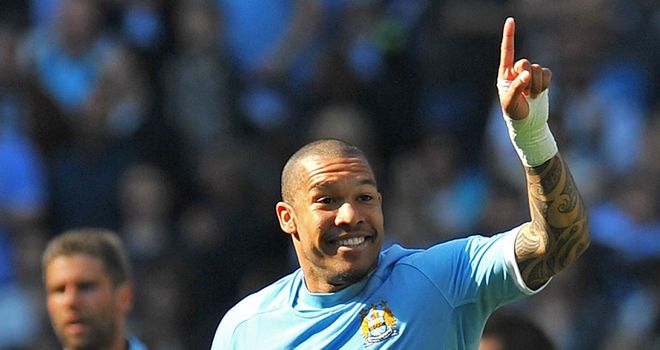 Manchester City midfielder Nigel de Jong understands that his team will have to put on a solid performance if they are to be successful in Tuesday's UEFA Champions League match against Napoli.
City can clinch a place in the knockout stages of the competition if they are victorious in Italy this week.
Anything less than a win would give Napoli a chance to qualify and City would have the intimidating task of trying to beat Bayern Munich in their final game to ensure they reach the last 16.
The Dutch international knows that the atmosphere in Naples is going to be anything but calm.
"There is going to be intensity because they are fighting for the last chance," said De Jong.
"Everybody knows the stories about Napoli and their fans. It is going to be an exciting game.
"Hopefully everybody can remain quiet and go there for the football game. We have to be focused on that.
"As long as the challenge is on the pitch I will be up for the task. Let's just do the talking on the pitch. That goes for the whole team.
"It was always going to be a hard game, especially away and that atmosphere. We have to be focused and not concede.
"As soon as you concede it will be hard to score, but we are confident. I am confident to be able to play my part. It is up to the manager."
De Jong claims that City already had bags of confidence before defeating bitter rivals Manchester United 6-1 but he insists his team will have to be fully focused and avoid complacency if they want to make an impact on Tuesday.
He said: "We already had the belief before the 6-1 but after that game, the confidence did get higher. Away games are always more difficult, especially there (Naples).
"But this is not going to be an easy task with their fans. We just have to be 100 per cent focused otherwise you will concede goals you don't want to."