Redknapp - Good to be back
Harry Redknapp praised Tottenham following their 2-0 win over Aston Villa, but admitted it would be difficult to hold on to a place in the top four.
Last Updated: 22/11/11 9:34am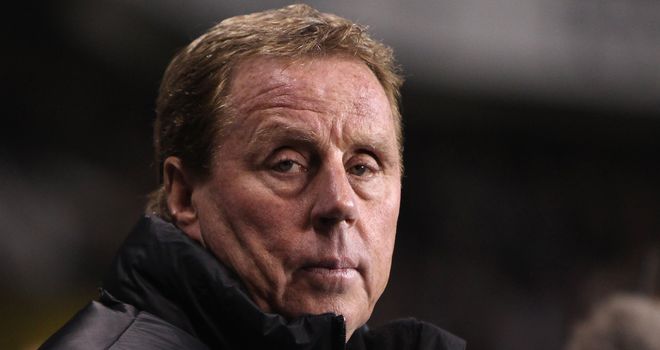 Harry Redknapp paid tribute to his Tottenham side following their 2-0 victory over Aston Villa in his first game back in the dugout, but admitted it would be difficult to hold on to a place in the top four.
Monday's win lifted Spurs to third in the Premier League standings and extended their unbeaten run to nine matches, as a first-half brace from Emmanuel Adebayor proved enough to see off Villa in a one-sided encounter.
The game marked Redknapp's return following minor heart surgery and he was delighted to witness such a stylish performance.
"I enjoyed the way we played tonight, I think the fans enjoyed it as well - they've seen lots of great teams over the years and they're enjoying the way this team's playing," Redknapp told Sky Sports.
"It's great to be back tonight - I wouldn't want to watch it at home again, that was nerve-wracking."
Kaboul praise
While Adebayor scored both goals and Luka Modric and Scott Parker also impressed, another positive for Redknapp was Younes Kaboul's display at the heart of the back four.
He said: "I thought defensively we were very strong as well, Kaboul was looking the player I thought he could be tonight."
Tottenham's excellent run has fuelled discussion about whether they could challenge for the title this season, but Redknapp is keeping his focus on trying to seal a UEFA Champions League place.
"It's going to be so close. I think we'll be up there this year to finish as high as we can, so who knows what we can achieve?" he said.
"If we can make the top four again I'll be delighted. Anything above that would be a bonus, but getting in the top four is going to be difficult."