Ba - Top four difficult
Demba Ba insists finishing in the top half of the Premier League table would represent a good season for Newcastle United.
Last Updated: 22/11/11 11:25am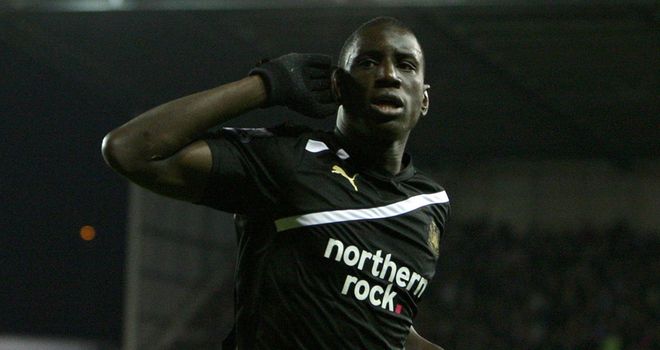 Demba Ba admits it will be difficult for Newcastle United to qualify for the UEFA Champions League and insists finishing in the top half of the table would represent a good season for the club.
Newcastle have enjoyed an impressive start to the campaign and sit in fourth position after 12 games, having suffered a first defeat at Manchester City at the weekend.
The Magpies are above perennial Champions League challengers Arsenal, Chelsea and Liverpool in the standings, and their form has sparked suggestions of a push to qualify for Europe's elite club competition.
Summer signing Ba, who has scored eight goals in 11 Premier League appearances, is not surprised by how well Newcastle have performed under Alan Pardew this term.
However, the Senegal striker is maintaining a realistic outlook about whether the club will still be in a top-four position at the end of the season.
Very confident
"I think a lot of people are surprised about what we're doing," Ba told Sky Sports News.
"When I signed here and saw the quality of the players we have, I'm not really surprised by how we're playing.
"That people are surprised I can understand because for Newcastle it is just the second year in the Premier League after the relegation but the team is very confident.
"I'm not really surprised with what we're doing. We're just happy being there, enjoying being there and just want to do everything to stay.
"I think it's going to be difficult (to qualify for the Champions League). When you look at the other sides they have a lot of players of big quality and they have money to buy the players as well.
"We don't have the squad they have and don't have the experience they have. We have to try and win as many games as possible and see where we finish at the end.
"I think at the beginning of the season we thought if we finish in the first part of the table it would be a good season for us."