McCarthy - Earn your place
Mick McCarthy has announced that everyone in the Wolves squad will have the chance to earn a place in the starting line-up.
By Simon Porter
Last Updated: 22/11/11 3:13pm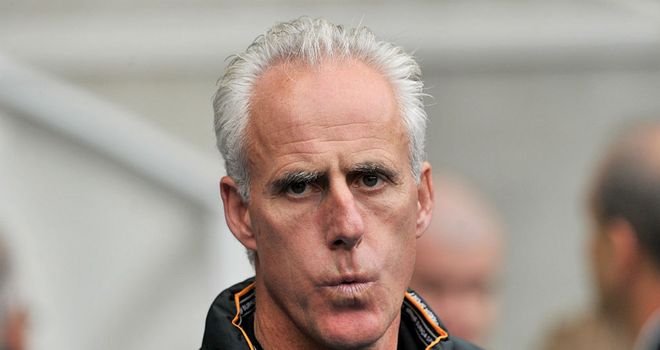 Wolves manager Mick McCarthy has announced that everyone in his squad will have the chance to earn a place in the starting line-up as they head into their gruelling December fixtures.
After Wolves travel to Stamford Bridge to face Chelsea on Saturday, they will play Sunderland on 4th December which is the first of seven fixtures within 29 days.
With Jamie O'Hara and Stephen Hunt suspended, as well as Richard Stearman being injured, there are first-team places up for grabs and some players will be looking to impress in Wolves' reserve-team match against Arsenal on Tuesday night.
McCarthy has chosen a very strong reserve team in an attempt to get certain players' match fitness back for Saturday.
"There are a few of them who haven't played who need games because they haven't played for quite a while, but if we can get Zubar back tonight, that will be good for us," McCarthy told the club's official website
"We'll have Zubar, Matt Doherty, Jody Craddock, George Elokobi, Adam Hammill, Adlene Guedioura, Sylvan Ebanks-Blake and Steven Fletcher playing.
"I'm not going to individualise it and say who can and who can't force their way into my team for Saturday, but of course there are opportunities for people.
"It will be good for Fletch because I want him to be fully fit having not played a game because he hasn't played 90 minutes for a long time. If he does get that, then there's every opportunity for him to get back into the side.
"There are a lot of games coming up with the Christmas period. Games come a little bit thicker and faster than they do at the moment from Saturday to Sunday. There might be a need for change so everyone has got to be fit and raring to go."
Stearman underwent surgery on his broken wrist on Monday and therefore this gives Zubar a chance to prove his fitness on Tuesday with Kevin Foley still not ready to return to training.
"There have been all sorts of time limits suggested with Stears," McCarthy said. "If you do what he has done, then that sort of thing can happen, but if it is four weeks, then I'm thinking we'd be happy with that.
"Stearman has had a really good season - I've been delighted with him. So it's a blow to lose him, but Zubar is coming back and he'll play tonight so hopefully he'll be ready to come back on Saturday because he's the natural replacement, of course.
"I spoke to Foles yesterday morning and it will be a couple of weeks before he's back training fully with a ball I think, he's on course so he's done well."