Malouda shoulders Blues blame
Florent Malouda insists Andre Villas-Boas is not to blame for Chelsea's worst start to a season during Roman Abramovich's reign.
Last Updated: 23/11/11 7:44am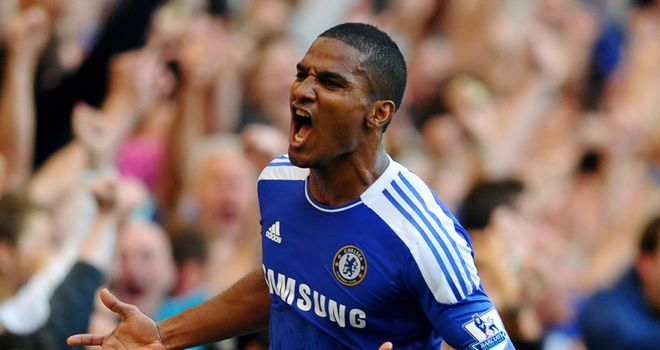 Florent Malouda insists Andre Villas-Boas is not to blame for the Blues' worst start to a season under owner Roman Abramovich.
Chelsea head to Bayer Leverkusen on Wednesday night looking to seal their UEFA Champions League last 16 place and gain some much-needed respite from their domestic woes.
New boss Villas-Boas, appointed in the summer to replace Carlo Ancelotti, is already feeling the heat after the Stamford Bridge club slumped to their third defeat in four Premier League games.
Reports have suggested some players are unhappy with the 34-year-old's attack-minded tactics which have left the Blues vulnerable at the back.
But Malouda believes it is the players who must take responsibility for the current slump.
Ingredients
The French winger said: "I don't think the solution is about looking at the manager.
"We are the ones going out on the pitch and performing in a good or bad way.
"We have all the ingredients at the club right now - the board, the technical staff, the players and the manager - to perform. We've done it in the past.
"Everyone wants to give us advice or point at the manager.
"We have to take our responsibility on the pitch."
Positive
The 31-year-old is convinced Chelsea can quickly transform their fortunes and believes there is no reason to panic.
He added: "It's not time for us to point to something in particular.
"We know how to get back there because we've been there in the past.
"We just want to win and then all the comments will be very positive."