Zubar ready to replace Stearman
Wolves defender Ronald Zubar is primed to end a nine month absence from the team by replacing Richard Stearman.
Last Updated: 23/11/11 3:57pm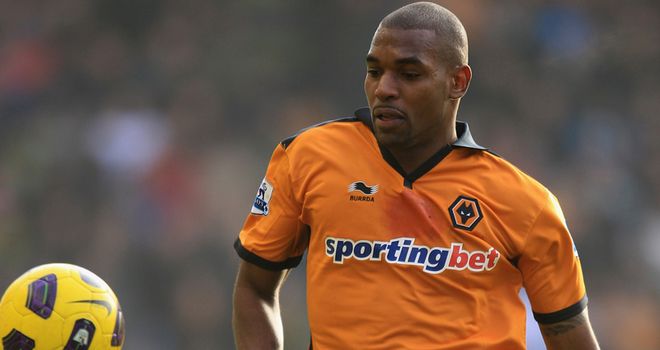 Wolves defender Ronald Zubar is primed to end a nine month absence from the first team by replacing Richard Stearman against Chelsea this weekend.
Stearman looks set to miss the glamour game with a broken wrist which could create an opening for the full-back.
A combination of back and other niggling injuries have kept Zubar out of the team since February.
Having had injury problems of his own the former Marseille defender is sympathetic to Stearman, but knows this is an opportunity he has to take.
Terrific
"It's never how you want to get a chance and we are all sorry for Stears because he's been terrific for us," Zubar told the club's official website.
"He started the season at right-back and did very well. He is a good lad and we wish him the best and hopefully he will come back quickly because we need him.
"As a right-back or a centre-half he can play a part. It can be hard in football and while it's not the way I'd want it, if I do get a chance, I'll have to take it."
Problems
The former France Under 21 international has waited patiently for his chance to stake a claim for a place in Mick McCarthy's team.
He has not played since February when they faced Blackpool but feels his fitness is at a level that would allow him to compete if called upon.
"I've been waiting a long time myself with my back injury and then groin over the last few weeks," Zubar added.
"I've been training for a couple of weeks now without any problems so I can say to the gaffer that I'm here and ready."