Mancini talks boost Milner
James Milner has revealed a series of heart-to-heart chats with Roberto Mancini helped him nail a regular starting place.
Last Updated: 27/11/11 11:15am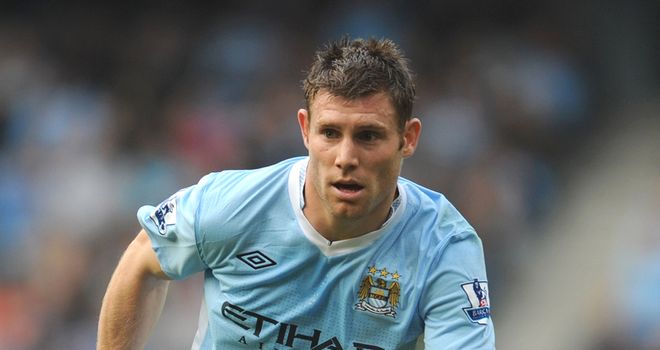 Manchester City star James Milner has revealed a series of heart-to-heart chats with manager Roberto Mancini are behind him nailing a regular starting place this season.
The unsung England midfielder has been one of the key figures in City's charge to the top of the Premier League table.
The 25-year-old was not considered as one of Mancini's first-choice players last season, despite having made a £26million move from Aston Villa.
One of the low points was his angry reaction to being substituted during City's 3-0 defeat at Liverpool in April, but he now returns to Anfield for Sunday's important Premier League clash in a far happier frame of mind.
Determined Milner has forced his way to the forefront of Mancini's plans after asking the Italian how he could improve his game.
Wired
He said: "You want to play every minute of every game. It's difficult when all you want is to get out there and contribute.
"You're better off speaking to the manager, so I went to see him a couple of times last season. He was open to it.
"I just asked him what he thought, what I could do to get into his team? The big thing for me to realise was that he was the one who signed me so obviously he rated me.
"I went away, kept working hard and tried to get into the team. That is how I am wired."