Robinson - Coleman deserved red
Paul Robinson feels Everton were lucky not to have been reduced to 10 men after he was fouled by Seamus Coleman on Saturday.
Last Updated: 28/11/11 3:45pm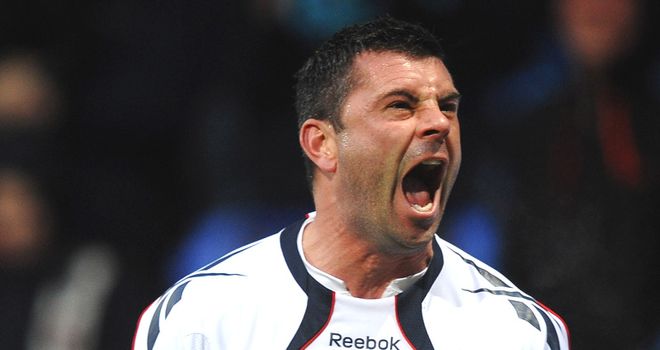 Bolton defender Paul Robinson feels Everton were lucky not to have been reduced to 10 men after he was caught by an elbow from Seamus Coleman during Saturday's 2-0 defeat.
The Trotters saw centre-back David Wheater dismissed in the 20th minute of the Reebok Stadium encounter for a rash challenge on Diniyar Bilyaletdinov.
Robinson claims he was then elbowed by Coleman five minutes before half-time, with the scoreline still goalless, but referee Michael Oliver was unmoved.
Decisions
The Toffees went on to win 2-0 to leave Bolton third-bottom of the Premier League and Robinson feels Oliver's decisions could have cost them the result.
"We're not in a good position at the moment, but the referees are not helping, are they?" he said in the Bolton News.
"If he can send Wheats off for that tackle then he can send off their player for elbowing me in the head.
"It's a red card. I didn't know, but apparently the referee saw it at half time and said he made the wrong decision and should have sent him off.
"I could have been knocked out but luckily I wasn't. I had double vision but I just got up and got on with it.
"I didn't see it but people said it was an elbow. If it was an elbow, it's a red card - simple."
Robinson feels appealing for retrospective action to be taken against Coleman would be pointless with the game already lost.
Too late
"What can they do. It's too late anyway because we lost the game 2-0," he said.
"Maybe had it been 10 v 10 it could have been a different game. But it wasn't and we have got to pick ourselves up for the next game.
"I don't know what they are seeing at the moment. It is making our job a lot tougher.
"When you play against a team of Everton's quality with 10 men, you know you will get broken down. And we did."