Gallas - We look like champions
William Gallas is beginning to feel that Tottenham have the potential to win the Premier League title this season.
Last Updated: 29/11/11 1:23pm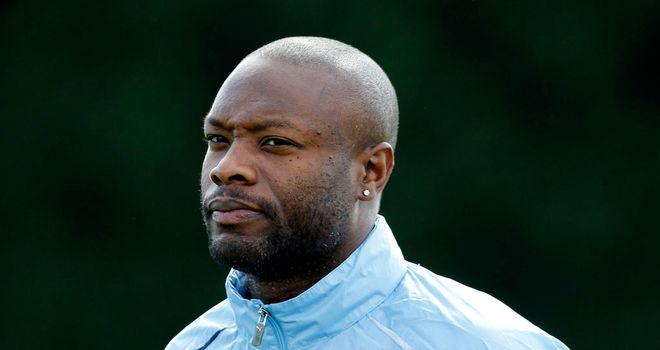 William Gallas is beginning to feel that Tottenham have the potential to win the Premier League title this season.
Spurs have enjoyed a superb run since losing their opening two games, picking up 28 points out of a possible 30 to stay in touch with leaders Manchester City.
They have produced a number of dazzling performances but have also shown they are capable of winning when not playing at their best.
Gallas twice finished top of the league with Chelsea and he can sense a similar success story developing at White Hart Lane this term.
"We have the look of the champion," he said in The Times.
"I have won trophies and I know what it feels like to win and it is quite possible to do something here too.
"Against West Brom and Fulham we have not played as well. It was the same when I was at Chelsea when sometimes we did not deserve to win a game, but with luck we won 1-0 or maybe 2-1, and it is a little bit like that with Tottenham.
"You play for success, you play to lift yourselves, so now we have to believe in ourselves, work hard to try and catch City.
"It is very wonderful to see how we play and we can win every game.
"But we should not forget that City are on top and Arsenal are back. It is very important to show again what we can do this season."
Competitor
Gallas established himself as a key player for Tottenham last season after joining from Arsenal but has been kept out of the side this term by the impressive pairing of Ledley King and Younes Kaboul.
He is set to line up against PAOK Salonika in the Europa League on Wednesday and wants to play more regularly, but he also recognises that it is a very strong squad and results are the priority.
"It is not a bad team, we have some strong players who, like me, want to play every game," said the Frenchman.
"Sometimes you can be frustrated but you come to accept it.
"Sometimes it is not easy. What is more important is the club is winning.
"You know I am a competitor and, if I was not, I would just sit on the bench and get my money.
"In the past I showed that I do not play for money, I play because you know the football was my dream when I was young."
Gallas, 34, added: "I have maybe two or three years to play and so I don't want to regret anything when I finish."
Adebayor
Gallas has also tipped former Arsenal team-mate Emmanuel Adebayor to play a key role in Tottenham's push for honours this season.
Adebayor, on loan from Manchester City, scored twice against West Brom on Saturday to take his league tally for the season to seven, but Gallas has set the striker a target of 20 goals.
That is a feat he comfortably exceeded when the two played together at Emirates Stadium in 2007/8, and Adebayor finished with 30 goals.
"I have told him that I want him to do the same here," said Gallas.
"He said he will do it, so I want to see that. When he has confidence he can do whatever he wants."